Whether you are a web designer or an artist, you are going to have to create a portfolio to display your work. Creating a portfolio on the Internet can help you land new gigs and gain more exposure for your work. You can even find new customers. A lot of artists that I have talked to are in general afraid of touching anything technical. They just assume that you need to spend thousands of dollars to have a portfolio design made for you. But in reality, you can use premium portfolio themes to get the job done fast and in a more affordable way.
deGusto is a cool premium portfolio theme that lets you get started with your website fast. Whether you want to display your photos or put your artwork online, you can do it easily with deGusto. deGusto is a dark theme that is very easy to set up and customize. It also allows you to add a blog to your WordPress website to discuss your latest work and updates.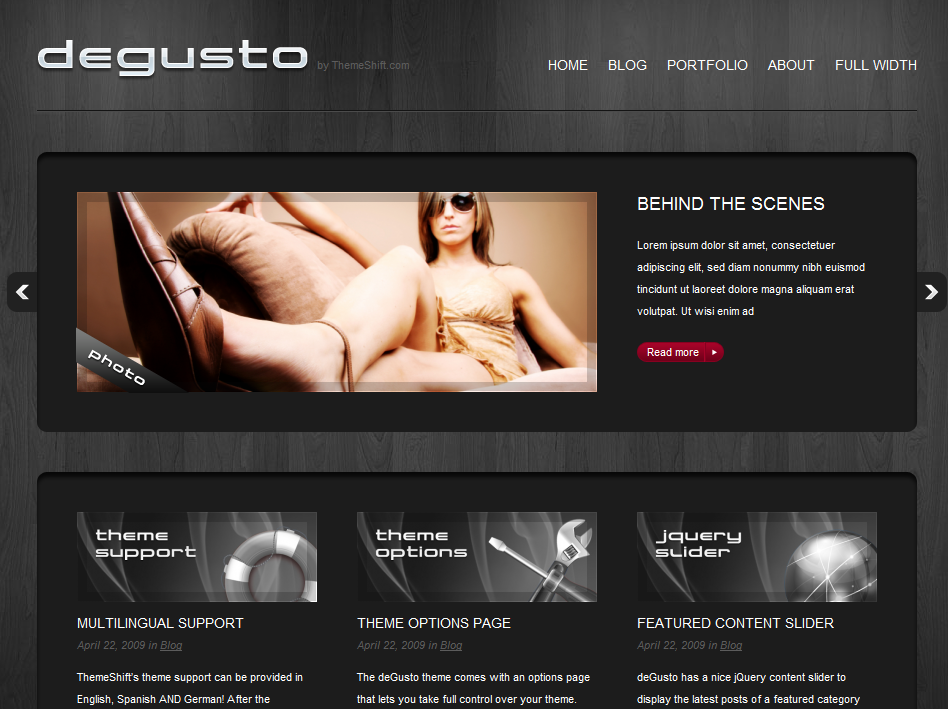 The content slider at the top of the theme is a great way to share your new work with your readers. It's very attractive and overall fits into the theme real well. You also get a cool ribbon overlay for your featured content, which is a nice addition. The sidebar boxes are dynamic and can be opened up or minimized with a click. Your readers can also choose to get rid of the sidebar and view your artwork in full width mode.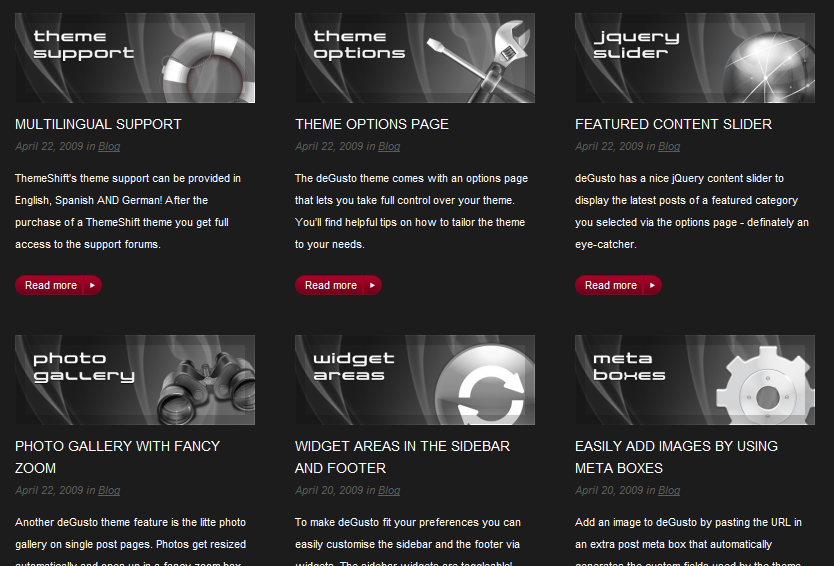 deGusto makes it easy for you to display multiple artworks on your homepage without ease. Your readers get a chance to visit individual pages from your homepage as well. If that's not enough, here are a few other things you get with deGusto:
Custom

404 template

Automatic image resizing
Customizable

about section

in the footer

CSS styles

for WP-PageNavi plugin
logo.psd, ribbon.psd, 404.psd files to help you customize your theme easily
Overall, deGusto is a wonderful black portfolio theme that can make life a whole lot easier for artists and photographers. If you have a lot of artwork you want to share with the world and looking to set up your website fast, you should give deGusto a consideration.
Don't forget to check these top portfolio WordPress themes for other attractive options.