In order to grow your audience and keep your website secure, you will need to do your homework on your visitors. Your Google Analytics can tell you about your traffic sources, top pages and top countries. If you are interested in keeping a closer eye on your traffic, you should give these visitor IP tracking WordPress plugins a try:
User Login History: this plugin tracks your visitors' login details, including time, session duration, IP address, and country name. The pro version has IP address control, auto logout, email alerts, and other convenient features.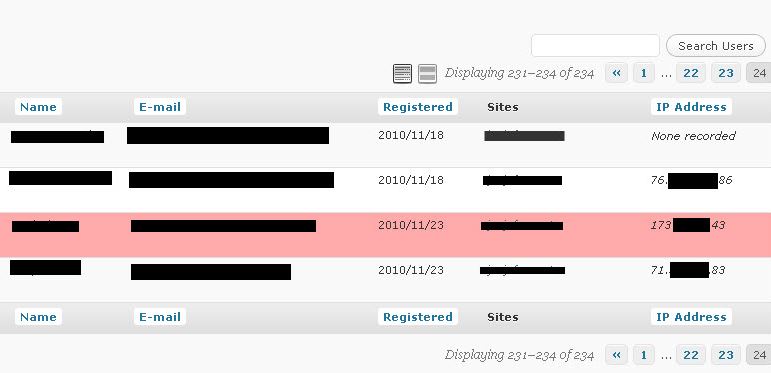 Register IPs: this plugin logs the IP address used to create accounts to help protect your site against trolls and sock puppets.
Visitor IP Stats Tracker: lets you keep track of your visitors and monitor specific visitors. It is designed to track actual people and not inflate your stats. You can use it to control who can access your website.
WP Activity Log: this plugin lets you keep an activity log of everything happening on your site. It shows you what your users are doing to spot suspicious activity faster.  This plugin can keep track of post/page/category/widget/database changes.
IP Address Approval: helps keep your website protected against unwanted visitors. It can block IP addresses and restrict access to certain posts. The pro version uses geo-location technology to allow or block access.
Ad Invalid Click Protector: this plugin saves your Google account from unusual click activities. It lets you block any visitor who is clicking on your ads too many times. You can also manage banned IPs one by one or in bulk.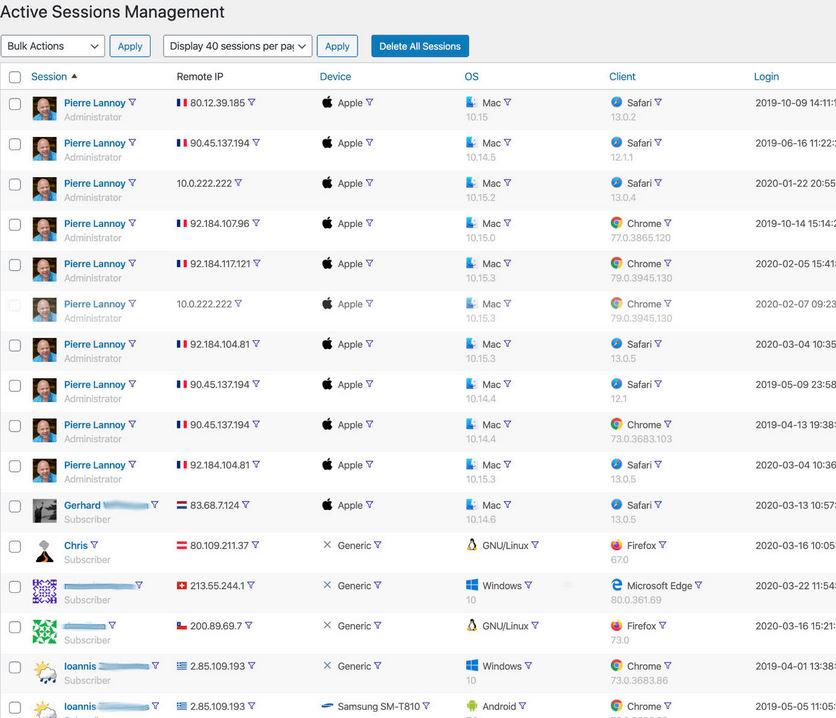 Sessions: a plugin that lets you limit concurrent sessions based on IP address, country, device type, and user. Lets you block login based on private/public IP ranges. You can also set a limit on number of IPs per user.
Have you found better visitor IP trackers for WordPress? Please share them here.