When choosing a premium WordPress theme, you want to a theme that is well-designed, highly optimized for search engines, and very flexible. The whole purpose of purchasing a premium theme is to save money while getting your hands on a theme that you can use to build your business with. Education is a WordPress theme for higher-education institutions and universities that lets you do just that. You can easily customize it and add your content to it. That's what you should expert from a well-designed premium theme for WordPress.
Currently trending WordPress plugins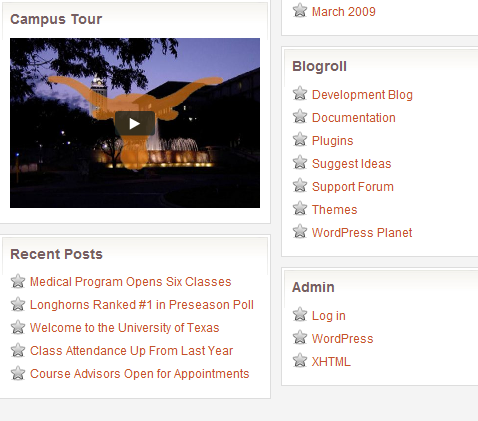 Education not only supports text but video as well. You can easily embed your YouTube content on your website (use it to display your introduction video). You can also add your images to your featured section at the top, which your users slide through. What I really like about this theme was the way text is used on it. If you know anything about SEO, you would agree that having text in prominent places can help your search engine rankings a bit. With Education, you get text in the right places.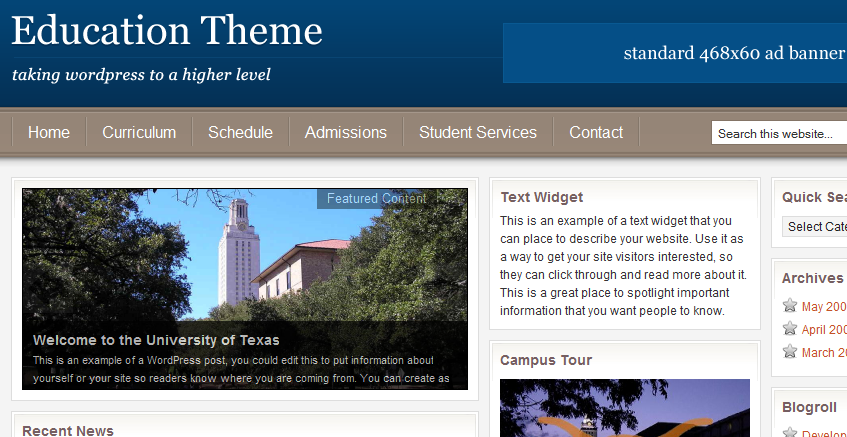 Education Theme comes ad ready. Your RSS feed is displayed at the top of your theme, making it easy for your prospects to sign up for more updates. And one shouldn't forget about the dynamic menus you get with this theme.
All in all, Education theme is a great solution for those who are interested in building a university website. If you are a small college or just starting up with your institution, Education Theme can save you a whole lot of money and time. Another great theme by StudioPress.