Video Elements is one of the most popular video blogging themes around, and it's gotten that much better with its second version. Video Elements 2.0 is designed for folks who want to start a video portal using WordPress platform. It's not only flexible but decent in handling images and multi-media. It's easy to customize as well.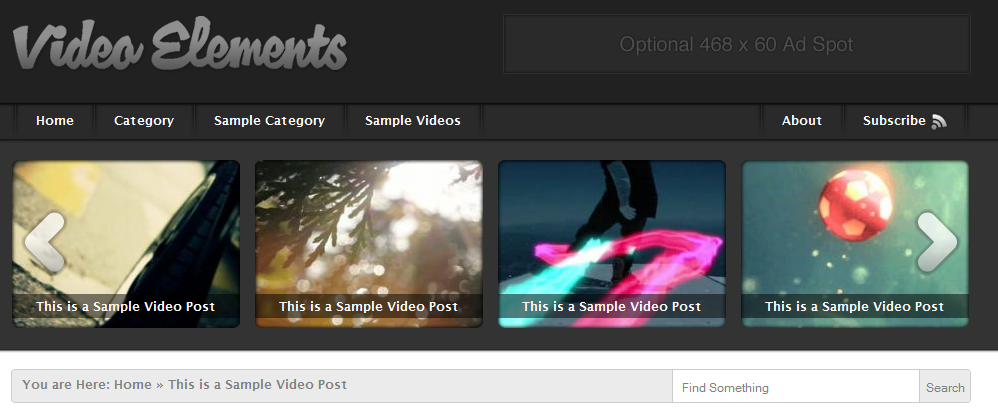 Video Elements 2.0 has gotten the long awaited redesign that makes it much more dynamic and flexible. The design has been improved dramatically and the look and feel is much more professional. The theme comes with a carousel at the top that you can easily add your thumbnails to promote your videos.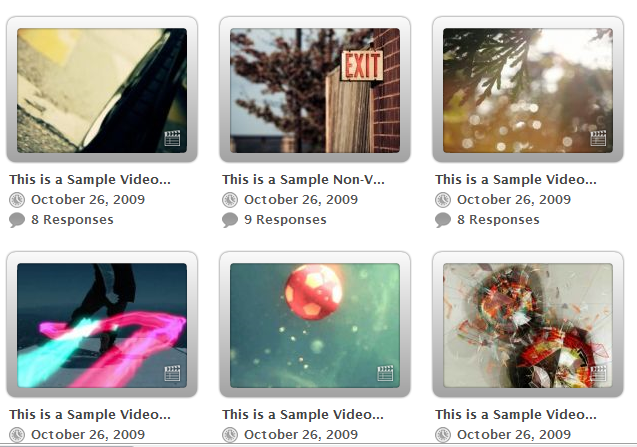 The content part of the main page is attractive as well. You can obviously define how many videos you want to show off on your main page but make sure you set up the thumbnails accurately to give your website the best theme.

The single page template is designed to showcase your main video at the top. you can also write a blog post describing your video. The search box under the video section makes it easily for your viewers to navigate through your content as well.
All in all, Video Elements 2.0 is yet another smash hit by Press 75. It's not only attractive and professional looking, but it's easy to customize. It's ad ready and compatible with WordPress 2.8 as well. If you are looking to start your video portal and need a premium theme, look no further than Video Elements 2.0.