WordPress may be used by tons of bloggers around the globe, but it's capable of handling much more than that. In fact, more businesses and online magazines are finally figure out how powerful WordPress is and are making the switch to this versatile platform. Thanks to theme such as Iridium, portal developers can have an easier time starting their portals and managing their content online. Iridium for WordPress is not your average theme. It's very dynamic and flashy to address the needs of an online magazine or any media heavy website. It's designed to handle content. Lots of it.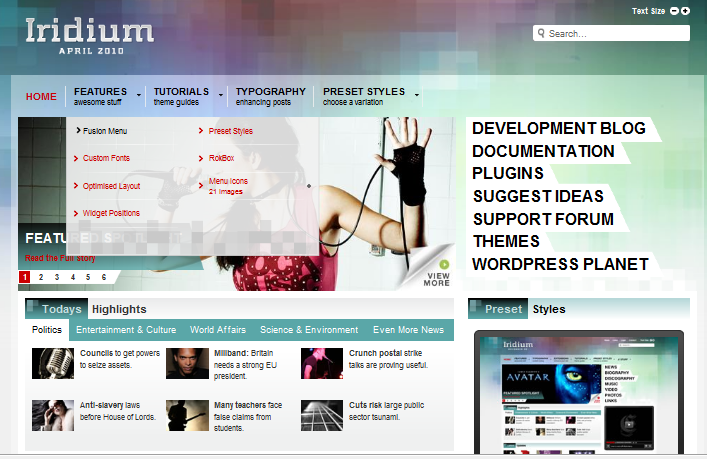 Iridium comes with 6 attractive styles to give you some flexibility when starting your online magazine. All these styles are very dynamic. So whether you are looking for a lighter or darker style for your theme, Iridium has you covered. This theme also comes with 18 background combinations. It's pretty flexible when it comes to widgets as well as you get 23 places to put your widgets in.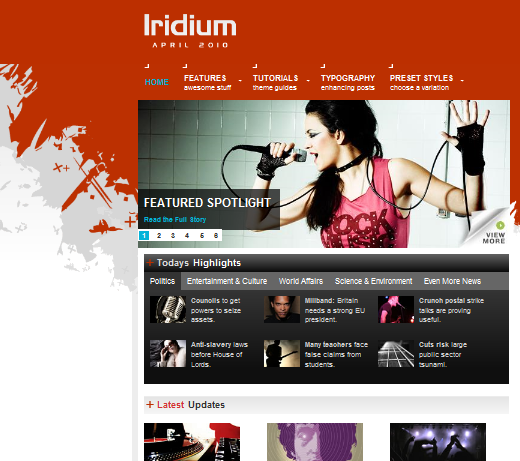 What I like about this theme is the fact that it makes it so easy to work with multimedia content. It's very easy to customize and has a quite powerful back-end as well. The code is pretty clean as well. The Fusion menu, which is included with this theme, is quite attractive. Let's not forget about the layout order. Unlike many other WordPress themes, Iridium loads your main column before your left or right sidebars. So crawlers will see your main content without you having to play with your code.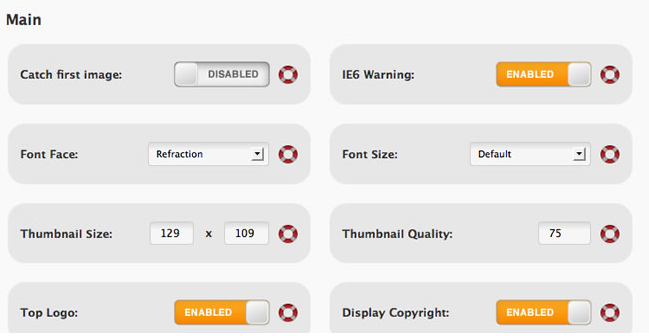 Iridium for WordPress is not for everyone. It's designed for those of you who have a lot of content (in all types) to showcase on your website. If you are just looking to start a simple blog, you are better off with other themes. But if you are looking to start a dynamic portal, an online magazine, or something in between, Iridium for WordPress is worth a look.