These days we don't need TV and the mainstream media to discover the news. There are plenty of credible websites and independent news outlets that cover newsworthy items all the time. If you are passionate about covering the news, there is no reason you can't start a business doing what you love. Reportage for WordPress is an attractive theme for content heavy portals. Whether you are an independent journalist or have a team of reporters working for you, Reportage has something for you.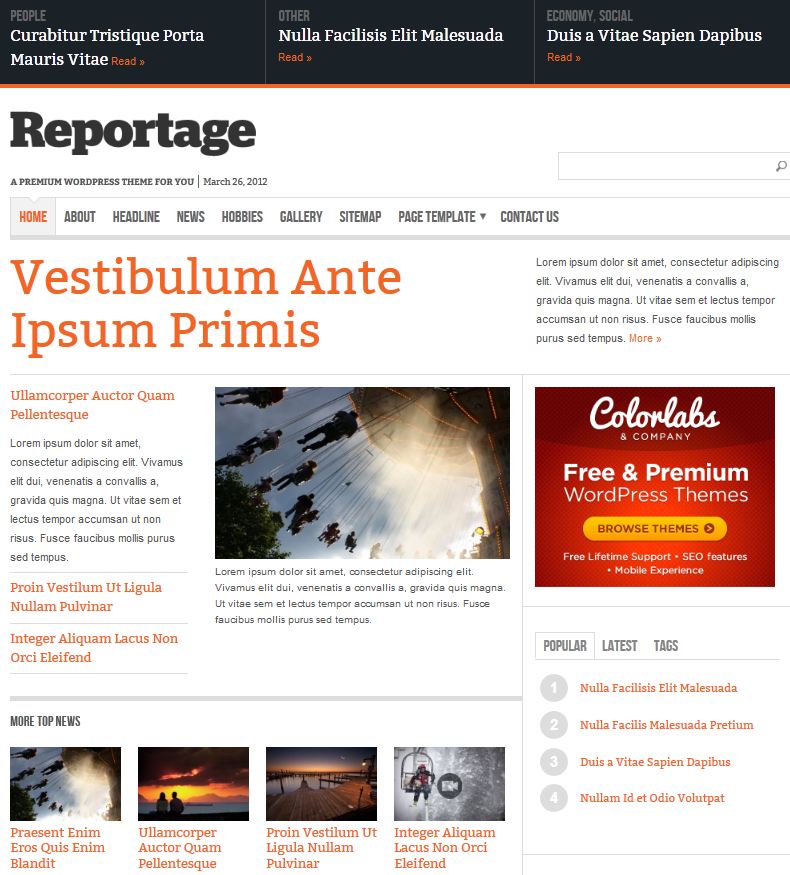 Reportage has an elegant design. It gives your site the look of a modern newspaper. The typography is excellent to say the least. The sticky post feature lets you promote your top stories more effectively. You also get a top news section with carousel effect. Multiple page templates are included as well (Gallery, Sitemap, and Contact).  Reportage is Twitter and Facebook friendly.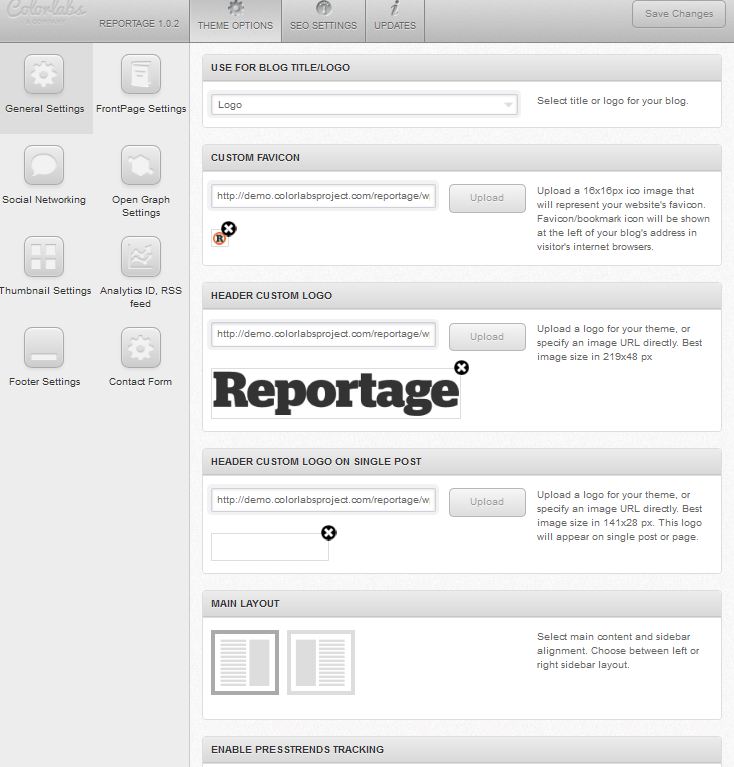 We were quite impressed with this theme's options panel. It has a ton of options for you to play with to modify its behavior. You can upload your logo, change front-page settings and optimize your SEO settings from the back-end. Thumbnail, analytics, and open graph settings may be easily changed. Importing and exporting site settings are possible as well.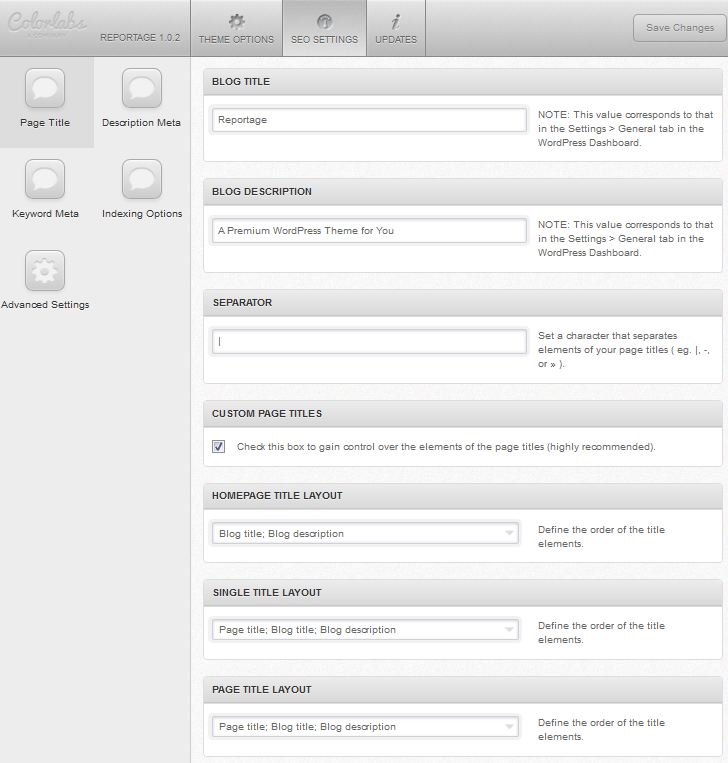 Overall, Reportage is a very impressive theme for reporters and news sites. It is well designed and looks quite superb. You may need to customize its looks to make it unique only to your site. But this theme has a lot of merit.