Those of you who remember the good old days of publishing know too well about the classic look and feel of news publications in those days. These days many websites have adopted modern looks. But there are themes you can pick up to give your blog a more classic look. Inki theme is one of the themes you can use for that purpose.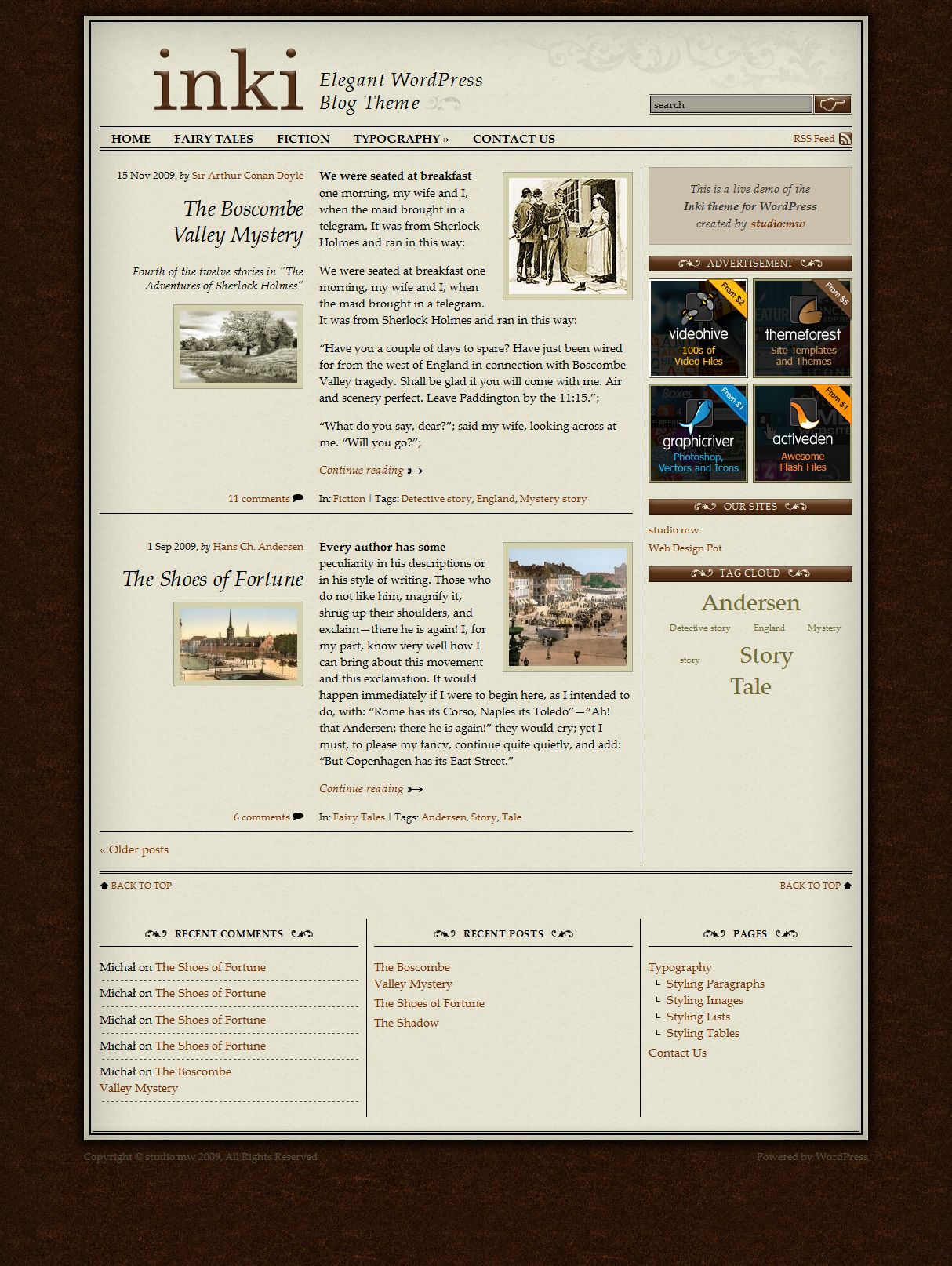 Inki brings old typographic effects to your website. You can use this theme for your personal blog or news portal. It has over 20 settings. You have two color styles to choose from (and 2 typography sets). Inki is fairly customizable too. Your logo and slogan can be changed in the back-end. Thumbnail settings can be modified there as well.

If you are looking for a unique theme with classic typography for your personal or news blog, Inki is well worth checking it. It is quite clean and fast. You can customize it to make it fit your needs without having to be a tech genius.