Plenty of popular diet and fitness sites are powered by WordPress. If you are passionate about helping people lose weight and have something unique to offer, there is no reason you shouldn't start your own site. We have already covered plenty of diet themes that can give your site a professional makeover. These BMI calculators can also provide more value to your visitors:
Easy BMI Calculator: comes a shortcode and widget to display a BMI calculator on your site. As the name suggests, the plugin doesn't have too many unnecessary bells and whistles.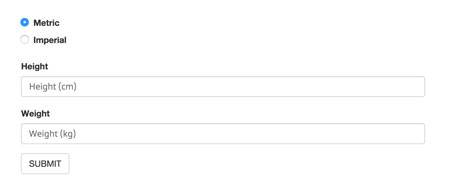 BMI Calculator: adds a body mass index calculator to your site using a simple shortcode. It has 3 built-in styles and a bunch of parameters to customize the output.
Weight Loss Tracker: allows your visitors to track their weight and body measurements on your site. The pro version supports recording hip, waist, leg, and other measurements in addition to calculating BMI.
Have you found other diet calculators for WordPress? Please share them here.