YouTube is great for catching fun compilations but it can also drive a lot of traffic to your website and help grow your brand when used correctly. If you have a YouTube channel, you need to promote it on your website to reach more people. Here are 18 YouTube plugins for WordPress that let you do that and more:
Performance YouTube Player Block: a fast YouTube video embed plugin for WordPress. It is fully responsive and lets you hide controls, loop video, and set custom video start time. It loads webP thumbnail with fallback option.
YouTube Subscribers Live Count: a handy plugin that lets you display your live subscriber count on your website.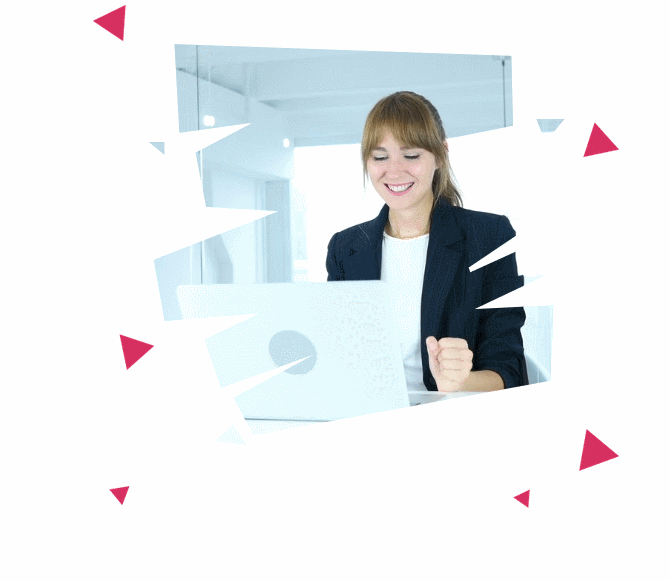 Videor: an Elementor plugin that lets you apply various shapes to your videos. It comes with 5 templates and 40+ preset mask images.
Automatic YouTube Gallery: a responsive plugin that displays video galleries from your channel, playlist, or a custom set of video URLs. It has built-in caching for faster performance.
Bulletproof YouTube Videos: a handy plugin that lets you backup your videos to the cloud. It uses the YouTube API and runs on autopilot.
Universal Video Player: an Elementor plugin for YouTube, Vimeo, and self-hosted videos. It can get video thumbnail, description, and title from YouTube. It has two skins for you to choose from. You can also display a watermark.
Channel Feed & Subscribe Button: a neat plugin that lets you promote your YouTube channel on your website. It also has a subscribe button. This plugin grabs your channel info and video feeds automatically.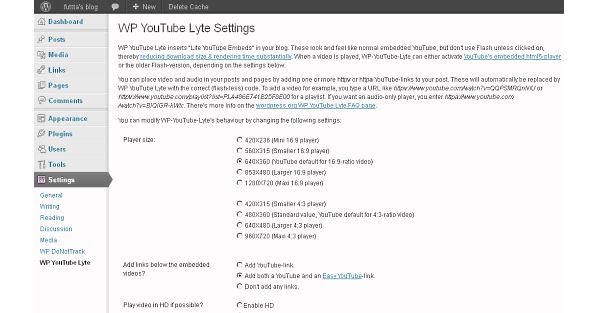 WP YouTube Lyte: a handy plugin that lazy loads your videos to reduce rendering time and improve performance. It can cache YouTube thumbnails locally.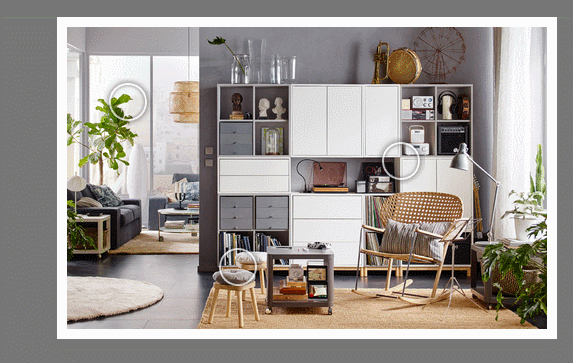 ImageLinks: an interactive image builder for WordPress that lets you tag your images with videos, hyperlinks, and a whole lot more.
YouTube Video Auto Commenter Plugin: this plugin uses the YouTube API to automatically generate video comments based on what you publish. It lets you define the max number of comments. It also supports Google Translate.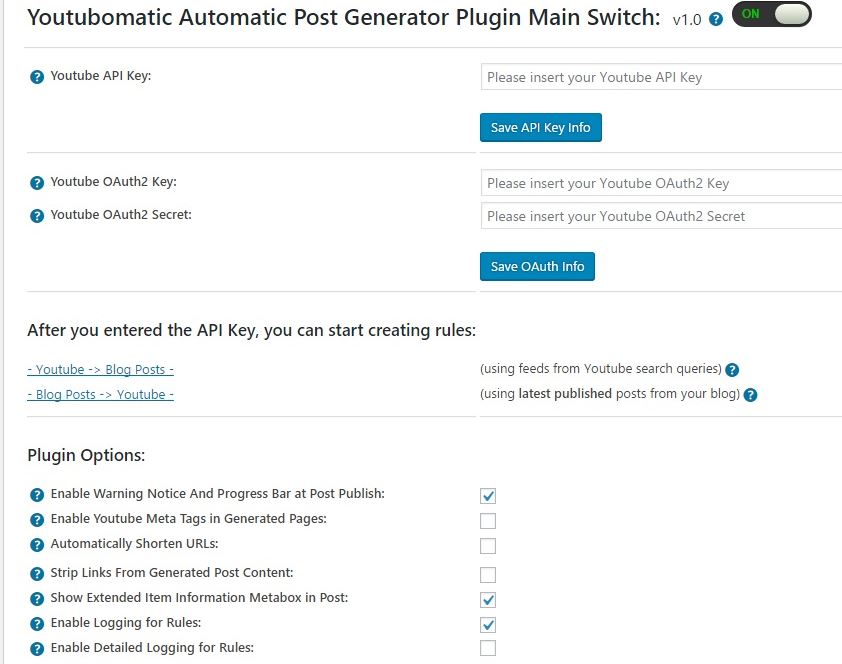 Youtubomatic: a YouTube auto poster for WordPress. It can publish YouTube videos every time you publish a new post. It can also generate posts based on your rules. You can customize post title/content and import comments from YouTube.
WP Video Robot: a handy plugin for importing videos to your site. It comes with 4 layouts for you to choose from. It manages and counts views for imported videos. It can keep your site free of duplicates.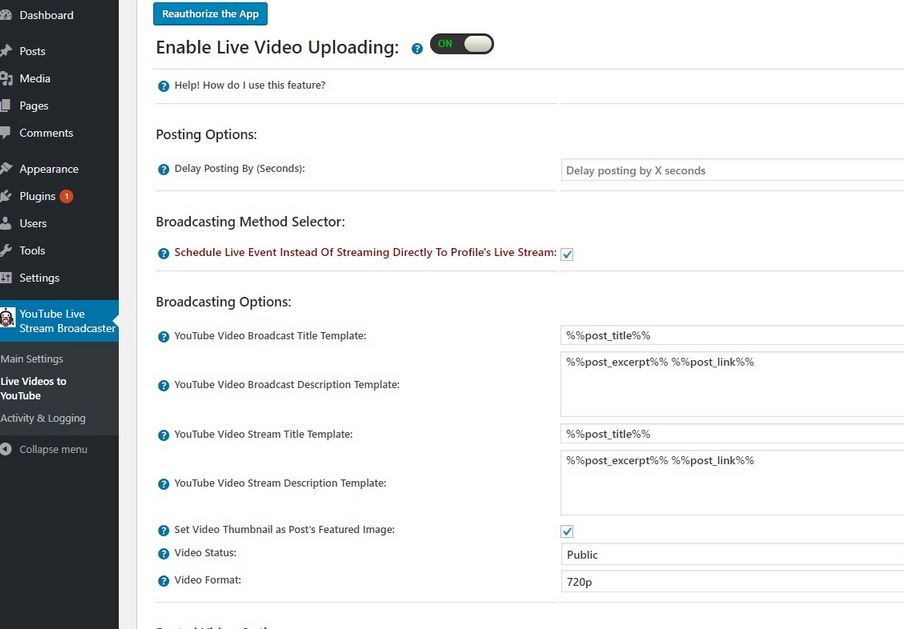 YouLive: a livestream broadcasting plugin for WordPress that lets you start a stream with pre-recorded videos. Simply embed videos in your posts to have them streamed live automatically.
Video Advertising: this plugin helps you monetize your videos. It has a single player mode and supports playlists. It supports video and image ads.
Slick Popup Pro: this plugin lets you create popups with any kind of content, including an image or YouTube video. It has 5 pre-built color schemes.
WooCommerce Product Video: as the name suggests, this plugin lets you add videos to your product pages. It supports YouTube, Vimeo, DailyMotion and self-hosed videos.
WooCommerce Product Thumbnail & Gallery Video: another plugin for displaying videos on your product pages. You can add multiple videos from YouTube, Vimeo, DailyMotion, and self hosted files.
GamiPress YouTube Integration: lets you gamify your website and reward your users when they watch your videos.
Have you used better WordPress plugins for YouTube? Please share them here.