In the past few years, we have covered a whole host of themes and plugins for musicians, composers, DJs, bands, and anyone else involved in the music industry. If you are planning to share digital sheet music on your website, you should give these sheet music plugins a look:
Music Sheet Viewer: it lets you display a sheet music on your website through a block or shortcode. It supports MusicXML, MEI, and ABC formats. You can optionally highlight the notes as they are played.
Sheet Misc Library: lets you post sheet music on your website in an organized way. You can include audio and YouTube embeds to showcase recordings. It has a sheet music custom post type and composers, genres, difficulties, and orchestrations taxonomies.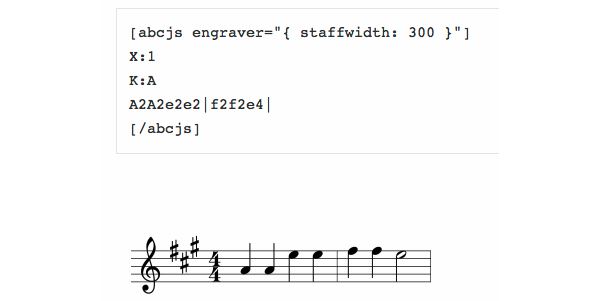 ABC Notation: relies on the open source ABC music notation library to display beautiful sheet music on your site. It also generates MIDI by using a shortcode.
Have you found other sheet music WordPress plugins? Please share them here.