Not every webmaster affords to pay his/her authors a ton of money for every article. Letting authors accept donations for their work is not a bad idea. There are already plenty of plugins that allow authors to sell their stories via PayPal. BitMate Author Donations is a handy plugin that allows website owners and authors to receive Bitcoin donations for their posts.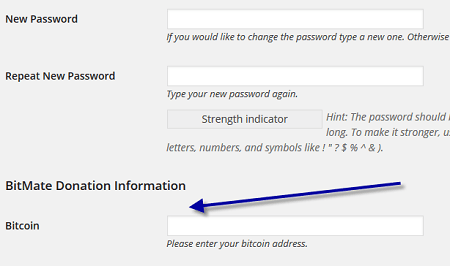 Once you install this plugin, you can enter your Bitcoin information on the User Profile page. You can automatically display the BitMate Author Donations box after each post when the appropriate option on the BitMate page is enabled. Want more control? The "bitmate-author-donate" shortcode has you covered. You want to make sure you enter the right Bitcoin address as lost Bitcoin payments are not easy to get back.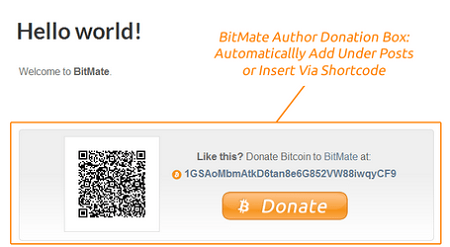 BitMate Author Donations simply makes your website Bitcoin friendly. It allows authors to accept Bitcoin payments for their work. This is a free plugin.