Plenty of webmasters are driving traffic to their website with videos on YouTube and other video sites. It is also possible to build great content around videos by others. Thanks to these WordPress plugins, you can import YouTube videos with less effort:
Top YouTube Importers for WordPress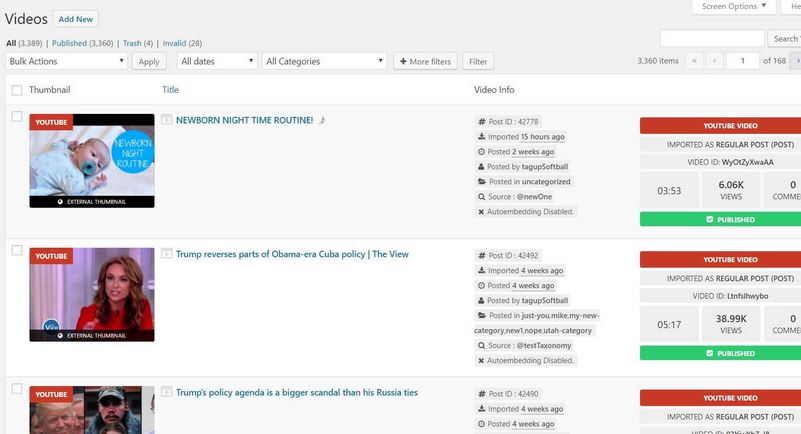 WP Video Robot: a WordPress video importer that finds and grabs videos that match your criteria. It supports YouTube, Vimeo, Youku, and many other platforms.
Bulletproof YouTube Videos: a YouTube backup plugin for WordPress. It lets you save your videos to the cloud on autopilot. You can search users by channel, user, playlist, and more advanced options.
Meks Video Importer: this plugin lets you import YouTube or Vimeo videos in bulk to your posts, pages, and custom post types. Lets you choose a default post status for imported videos.
WP YouTube Video Post: saves you time adding YouTube videos to your WordPress. It takes care of importing titles, publishing date, featured images, and tags. It can sync YouTube channels or playlists to your site.
Video Blogster Pro: imports video from YouTube,  Vimeo, DailyMotion, and other communities to your site. It can be used with almost any theme. Its scheduler keeps fetching new content automatically.
Have you found better WordPress video importers? Please share them here.