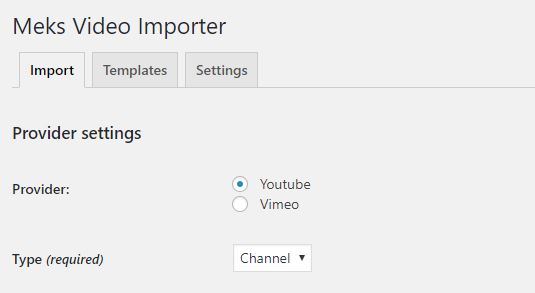 Plenty of webmasters are investing money and effort into producing their own videos. You can also use videos others have already produced to provide more value to your visitors. Meks Video Importer for WordPress can help with that. It is a simple plugin that bulk imports YouTube and Vimeo video.
You may also want to see:
This plugin lets you import videos from playlists, channels, users, and searches. You can set a post status for your imported videos and optionally add their descriptions to your posts. You have the option to create templates to save time importing new videos to your site.