YouTube is a wonderful source of interesting content to watch and add to your own site. Many of us have added YouTube videos to our posts manually in the past. If you would like to automate the process, you may want to give YouTube Video Importer a look. This plugin lets you import YouTube videos by channel, playlist, and search.
YouTube Video Importer lets you automate the process of importing YouTube videos into WordPress. It lets you set the status of your video posts to private or public. The plugin also imports video titles from YouTube. Want to import date, description, thumbnail and other info? No problem. Users have the option to change player settings, including size, volume, theme, and color.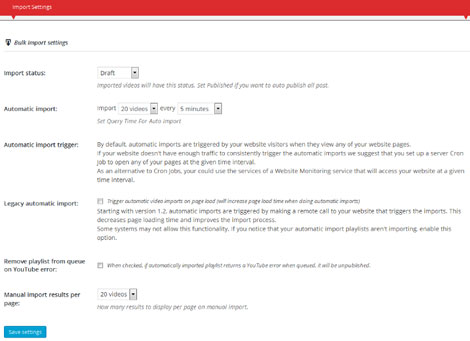 The YouTube Video Importer plugin makes it easier to import videos from YouTube channels and categories. It has highly customizable settings. This is a free plugin.