WooCommerce is one of the most useful WordPress plugins around, especially for those who sell things online. The plugin may be powerful on its own, but you can always download additional extensions to do more with it. WooShip is a handy plugin that lets you handle simple and fairly complex shipping scenarios on your site.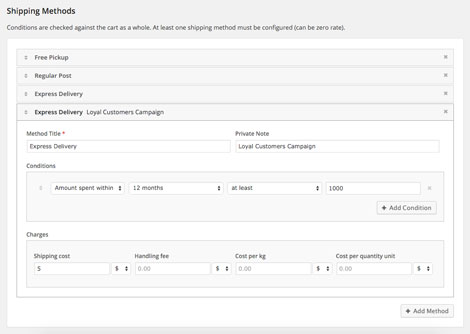 The plugin lets you create unlimited shipping methods and shipping zones based on location. You can charge per order, shipping class, product, and weight. WooShip lets you set conditions for additional shipping charges. Want to reward your loyal customers? This plugin can handle the job.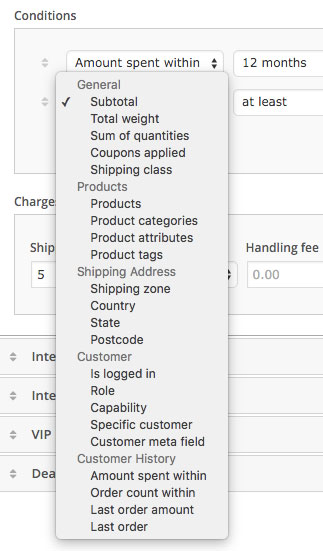 WooShip has various configurable conditions for you to choose to charge shipping for your products. The back-end options are pretty easy to figure out. This is a commercial plugin.