Many webmasters rely on WordPress to run sites for their business. In the past few months, we have covered plenty of themes and plugins that help you promote your business, sell products online, organize business events, and manage customers. Employee Scheduler for WordPress is an interesting plugin that lets you manage your employees' schedules.
Employee Scheduler lets you create a work schedule for your employees and share it on your website. You can also notify your employees when their shifts are updated. Your employees will be able to clock in and out on your site and report their expenses. They will also be able to claim unassigned shifts. The pro version lets you bulk create and edit shifts.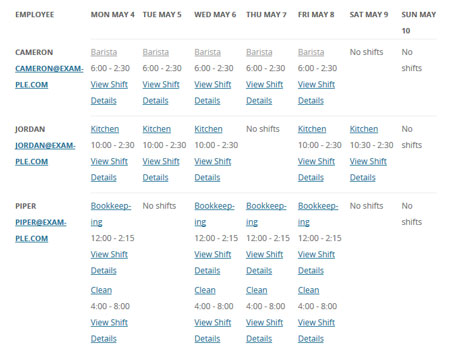 Employee Scheduler simply helps you manage your employees' schedules more effectively. The Pro version is more suitable for more established businesses as it offers reports and advanced tools. You can try the plugin for free though.