WooCommerce already comes with everything you need to sell digital and physical products. Many stores use product tables to display variations to their visitors in a clearer fashion. These 6 WooCommerce product table plugins can help: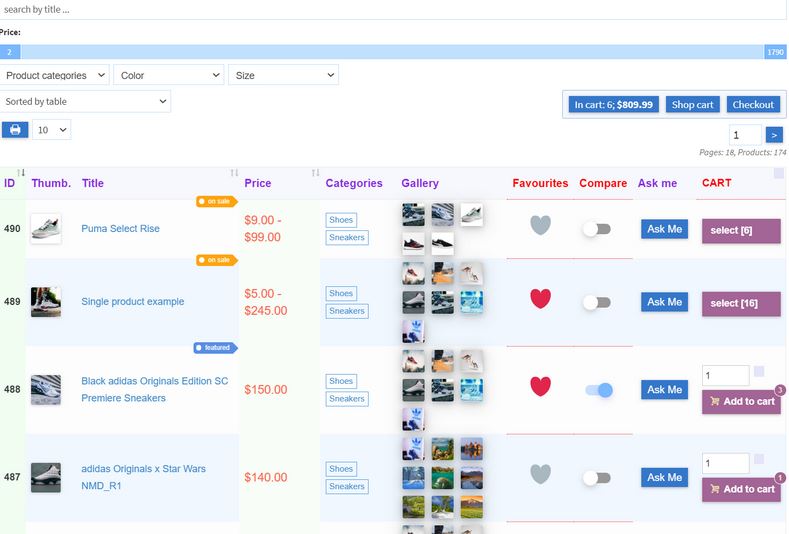 Woot: a handy plugin to display products in a table format to make it easier for your customers to buy what they need faster. It has its own API. This active table plugin is compatible with Elementor.
WooCommerce Variations Table: turns your variable products into a table with sorting, searching, and export function. You have the option to export your shop as a PDF catalog with a custom cover page. Webmasters can also limit access to specific users.
WooCommerce Product Table: a WooCommerce extension that adds a searchable table to your site. It displays products in a responsive table.
Woo Product Table: a responsive WooCommerce product table for your shop page. It comes with Ajaxified add to cart function. It comes with a search box to make finding specific products easier.
WooCommerce Variations to Table: another WooCommerce products table plugin for displaying your variations in a user friendly table. Table columns are sortable. You have the option to enable Ajax from the settings.
WooCommerce Product Table: a handy plugin that lists your products on your pages as a searchable responsive table. It has sorting and pagination.
Have you found better product table plugins? Please share them here.