Amazon is very popular among affiliates. Plenty of websites rely on the Amazon Associates Program to monetize their content. CompareAzon is designed to make life easier for affiliates. It lets you search and add Amazon product comparison tables to your website.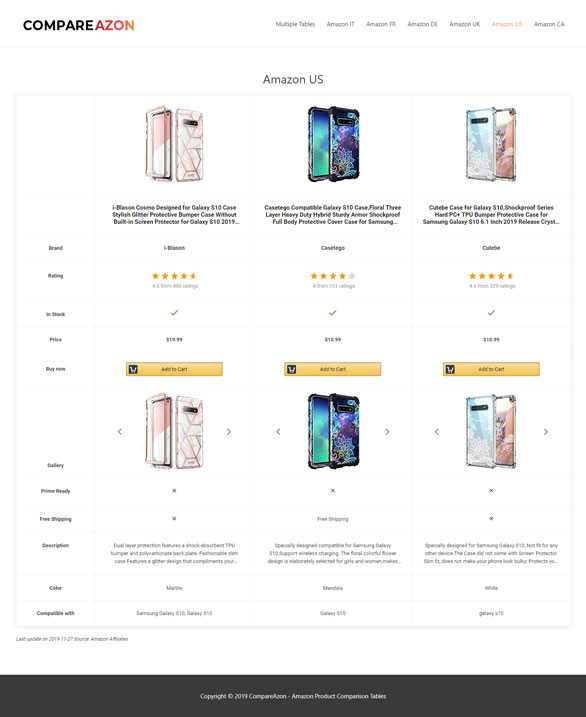 You can find and select products by ASIN or keyword. No API keys required either. Your visitors can add items to their Amazon Shopping Cart directly, with 90-days cookie feature.  CompareAzon is compatible with all major international Amazon programs. The products are updated automatically, so you don't have to break a sweat.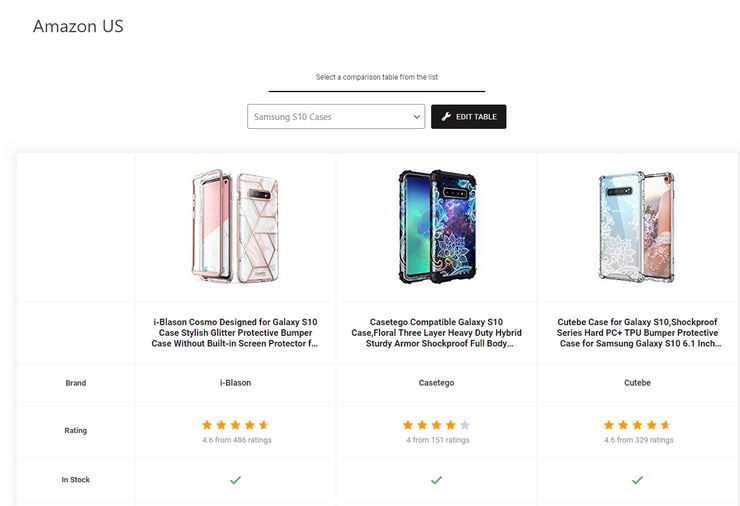 CompareAzon is compatible with Gutenberg, so you can add a comparison table to your posts with Gutenberg blocks.