WooCommerce makes it easy to bring your site online and sell all kinds of products. Even if you don't have your own products to sell, you can always promote Amazon items and earn money through affiliate links. Amazon WooImporter is a handy plugin that lets you easily add profitable items from Amazon to your store.
Once you enter your Amazon API credentials, you are ready to import products. You can filter them by keyword, category, price, condition, and other factors. The plugin supports scheduled posting and lets you check product price and stock availability on a periodic basis.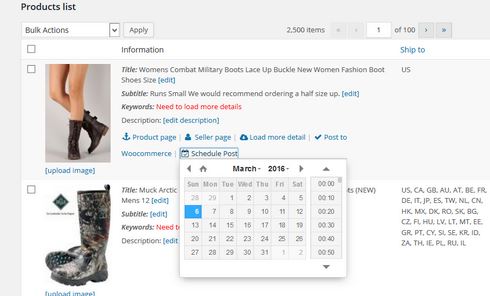 The developer behind this plugin has other add-ons that lets you import products from Walmart, AliExpress and other sites ideal for affiliate sales and dropshipping.