Those of you who have bought and traded cryptocurrencies are familiar with the basics of Blockchain technology. It has many other applications though. Here are 15 WordPress Blockchain plugins that integrate this technology with your website:
Popular Blockchain-based WordPress Plugins
Crypto Price Alerts: sends your visitors email notifications when their favorite cryptocurrencies increase or decrease in price. It supports more than 1800 cryptocurrencies.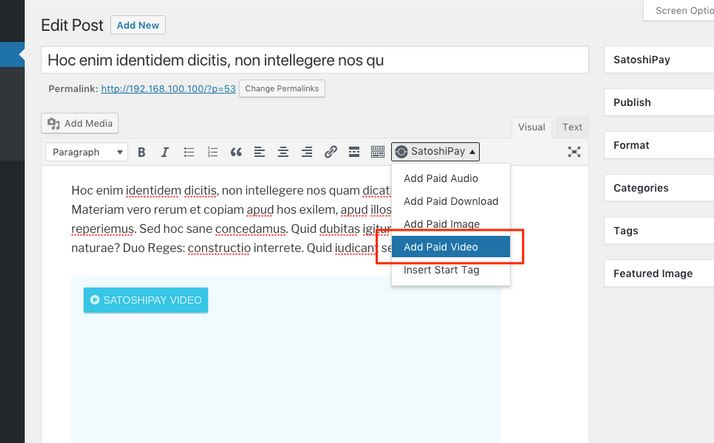 SatoshiPay: a micropayment service based on blockchain technology that helps you monetize your website. Your visitors can pay with their pre-filled wallet.
Block Ads to Bitcoin: this plugin allows publishers to monetize unused ad space when adblockers are turned on with Bitcoin donations.
Cryptocurrency Product for WooCommerce: this plugin lets you sell Ether, Bitcoin, or other tokens. You can set a minimum purchase amount to stop spam purchases.
WordProof Timestamp: timestamps your content on the blockchain. It is ideal for proof of existence, copyright protection, and compliance. It lets your viewers verify how your content has changed.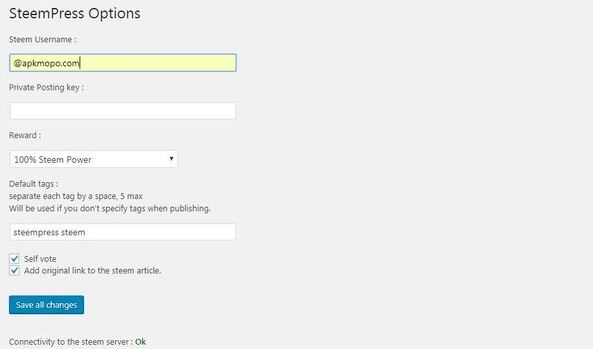 SteemPress: connects your website to the Hive blockchain, enabling you to get rewards based on upvotes from others. It lets you store your content online in a secure fashion.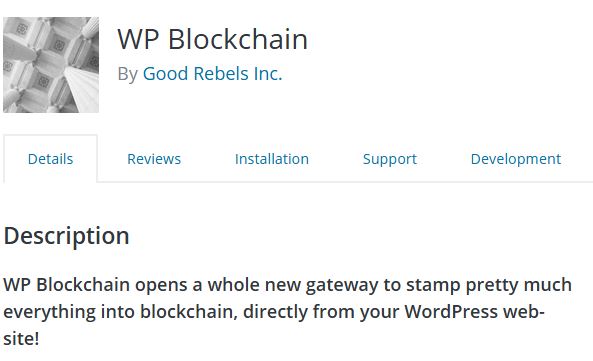 WP Blockchain: lets you stamp everything into blockchain, including users, posts, pages, and custom post types. It supports public and private stamp certificates.
Document & Data Automation: a handy plugin for creating dynamic documents and managing data on your site. Lets you maintain an immutable proof of your documents on the blockchain.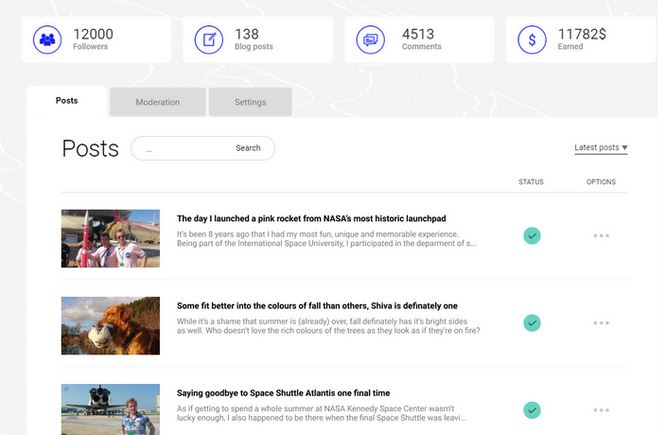 Exxp: another plugin that connects your blog to the Hive blockchian for backup and monetization. It also lets you have a comment section powered by Hive.
Bitcoin & Altcoin Wallets: a handy plugin that lets your visitors deposit, withdraw, and transfer Bitcoin and other cryptos on your website. It comes with a bunch of coin adapter extensions and paid add-ons to enhance its capabilities.
WP Smart Contracts: an Ethereum blockchain based plugin that lets you create smart contracts on your site. It has 3 levels of contracts for you to choose form.
Trustalyze Verified WooCommerce Reviews: brings more credibility to your website with Blockchain verified reviews. It supports video reviews. It comes with rich snippets implementation.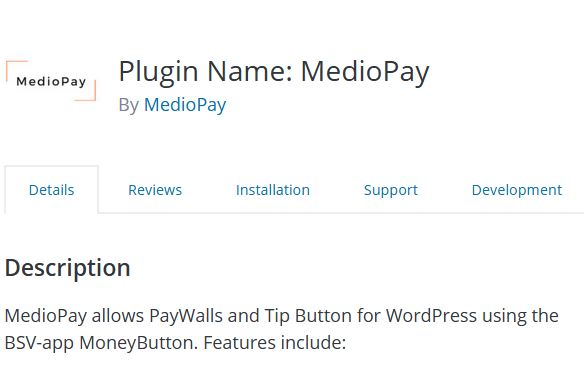 MediaPay: lets you implement a paywall to monetize your content. It uses Bitcoin SV and Money Button. It allows split payments to different roles.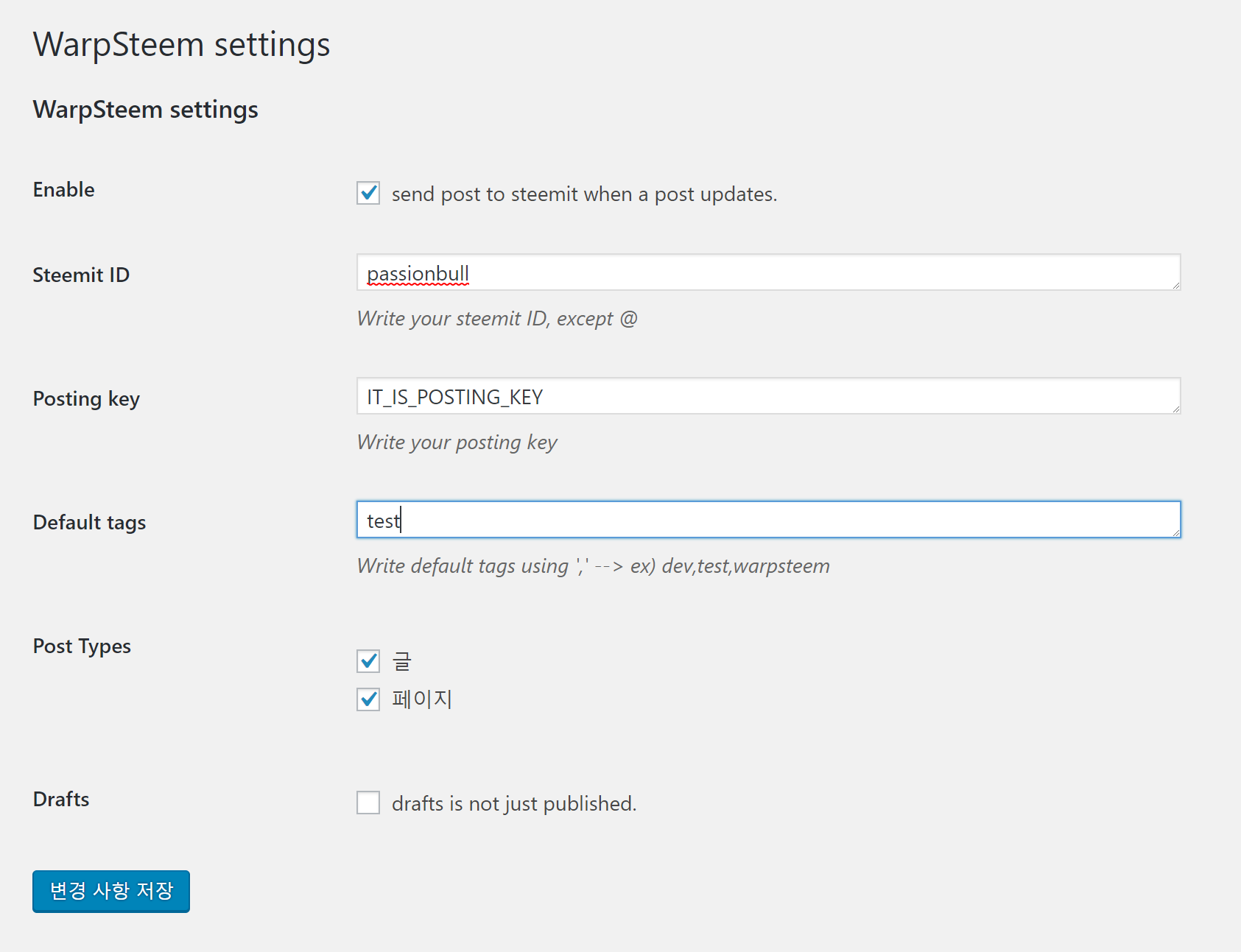 WarpSteem: another plugin that connects your WordPress site to Steemit to send all your posts or write something on it.
WooCommerce Steem Payment Method: lets you accept Steem payments directly on your site. It can be used with subscription products. It supports many fiat currencies in addition to STEEM and SBD.
Have you found better Blockchain WordPress plugins? Please share them here.