As you grow your business, you will have to hire new employees. Managing their schedules does not have to be too difficult. Here are 3 plugins that let you create and manage a work schedule for your employees:
Shiftee : this plugin lets you create and display schedules on your website. Your employees can report expenses and clock in/out.
ShiftController: a staff scheduling plugin for your business. It can handle recurring shifts. You can bulk edit multiple shifts and maintain comments for shifts.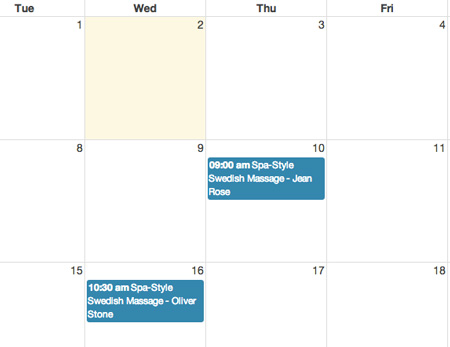 BirchPress Scheduler: an online scheduling plugin that lets you take online bookings, manage appointments, display staff schedules, and more.
Have you found better staff scheduling plugins? Please share them here.