Plenty of people are researching loans and mortgages these days. If you run a website focused on these topics, you will want to invest in the right tools to enhance your visitors' experience. Here are 15 mortgage & loan calculators for WordPress that can save you time:
Reactive Mortgage Calculator: a real estate calculator for WordPress that lets your visitors change home value, downpayment, amortization period, annual property tax, insurance, monthly HOA, and other factors to get a monthly breakdown of their payments. It can also chart your data.
Interest Only Loan / Mortgage Calculator: this plugin displays an amortization schedule for a fixed-rate loan, with optional extra payments and an optional interest-only period. You can change amount, interest rate, loan term, payment frequency and other parameters.
Loan Repayment Plugin: an interactive loan calculator for WordPress with multiple interest rate options and customizable features. It supports fixed, simple, and compound interest rates.
Loan Repayment Calculator & Application Form: a lightweight calculator for payday loans, fixed fee payments, savings, and everything in between. It can handle fixed, simple, compound interest rates and amortization. The pro version has interest rate sliders, application tracking, and other advanced features.
WP Amortization Calculator: this plugin can be used for home mortgage and other types of loans. It has a responsive design and works with WPBakery page builder.
Mortgage Calculator: a lightweight, simple calculator widget for your loan and real estate website.
Credit Calculators: integrates 14 calculators into your website, including credit comparison, minimum payment calculator, and loan refinancing.
Real Estate Calculators: this plugin calculates the payment amount and total interest for a mortgage. It can be used for hold property analysis, rent & capitalization rate calculation, and mortgage analysis.
WordPress Installment: an attractive loan and mortgage calculator for real estate businesses, car financing portals, and bank loan sites. It is responsive and compatible with WooCommerce.
Loan Comparison: a responsive plugin for displaying loan repayment information on your site. It lets you customize sliders, change labels, show bank ratings, and a lot more. The premium version lets you display 10 comparison tables.
Mortgage Calculators WP: this mortgage calculator offers home loan estimates but also lets you send estimates to your visitors via e-mail.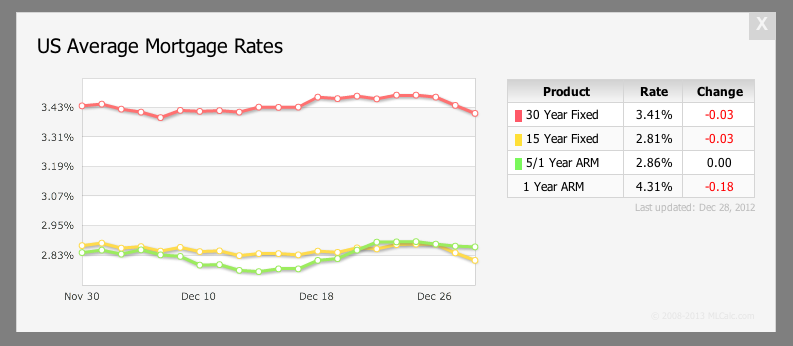 Mortgage Rates: a handy plugin that displays mortgage rates and AJAX-based graphs in your sidebar.
Calculated Fields Form: lets you create forms with dynamically calculated fields. You can use it to build a lease calculator and perform more advanced operations. It has a visual form builder and support conditional rules.
Finance Calculator: an AJAX loan and finance calculator for WordPress with various customizable features. It can perform calculations for 60 months.
PVB Contact Form 7 Calculator: an add-on for CF7 that turns your contact form into a calculator. You can set advanced formulas and hide calculated fields. With server-side calculation, your formula is protected.
Have you found better loan calculators for WordPress? Please share them here