WordPress sites get attacked by hackers all the time. WordPress may be a fairly secure platform, but there are always things you can do to harden it and keep hackers at bay. Apocalypse Meow for WordPress happens to be a handy plugin that helps you lock down your wp-admin area upon a brute-force attack and enforce strong passwords among your members to avoid easy hacks.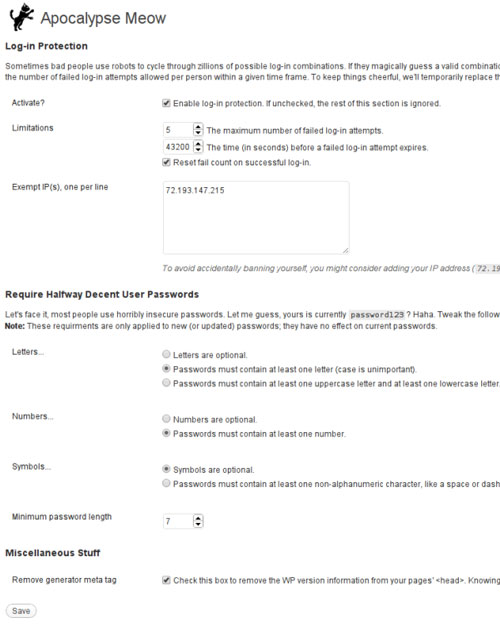 Apocalypse Meow lets you limit the max number of failed login attempts. You do have the option to enter your own IP to avoid getting accidentally banned. As mentioned earlier, the plugin lets you enforce a strong password policy on your site. You can check your site's login history to figure out which usernames people have been trying to hack your website.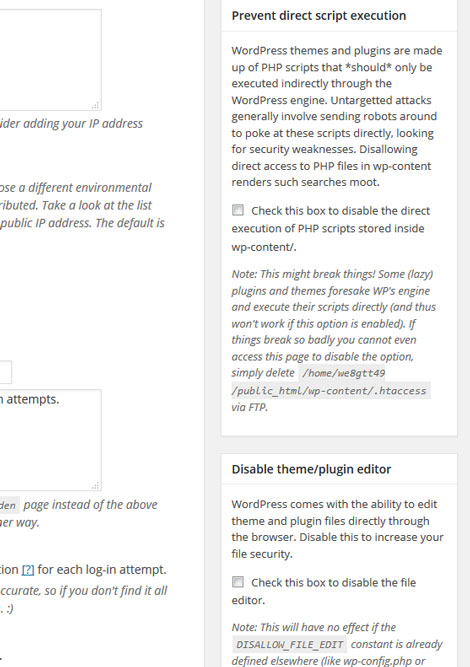 Apocalypse Meow lets you hide the version of WordPress you are running. It also prevents direct execution of PHP scripts in your wp-content folder. Want to disable the theme/plugin editor? No problem. This is a free plugin.