Have you ever found plugins on your site that needed to be updated and wanted to know about the changes right away? You could always check the changelog for each plugin manually. Changelogger for WordPress can make your job even easier. It displays the latest changelog right on the Plugins page.
You may also want to see: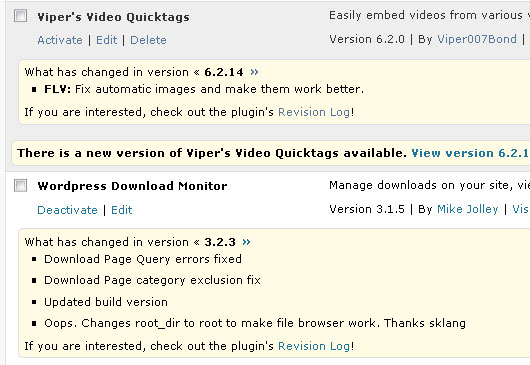 Changelogger simply helps you find out what has changed before updating each plugin. The inline changelog for each plugin shows for plugins that have a proper changelog section. This is a free script.