Nothing is more annoying than silent server errors that turn into a bigger problem over time. Error Log Monitor for WordPress is one of many plugins you can use to keep up with PHP errors. This dashboard widget displays the latest from your PHP errors log and also sends emails when new errors are logged.
This plugin lets you configure e-mail address and frequency of notifications. You will be able to see the date for each error and can clear your log with the push of a button. You can also change the number of lines to show.  The dashboard will be visible only to admins.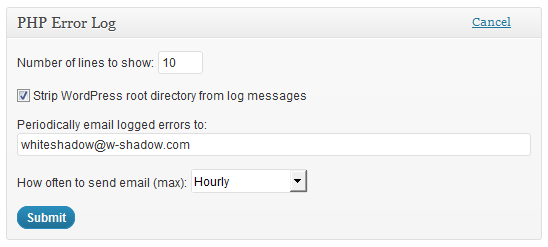 While you can check the logs manually, this plugin simply makes your life easier. You can try it for free.