The wait for WordPress 3.3 is over. If you have logged on to your WordPress site this afternoon, you have probably seen the prompt to update your website to WordPress 3.3. This new version does offer many improvements over the previous WordPress release.

WordPress 3.3 is more user-friendly than WordPress 3.2. It helps new users get started with it quickly. The new welcome page is pretty useful if you are new to this platform and want to get started as quickly as possible. This page provides new users with a crash course on what WordPress 3.3 has to offer.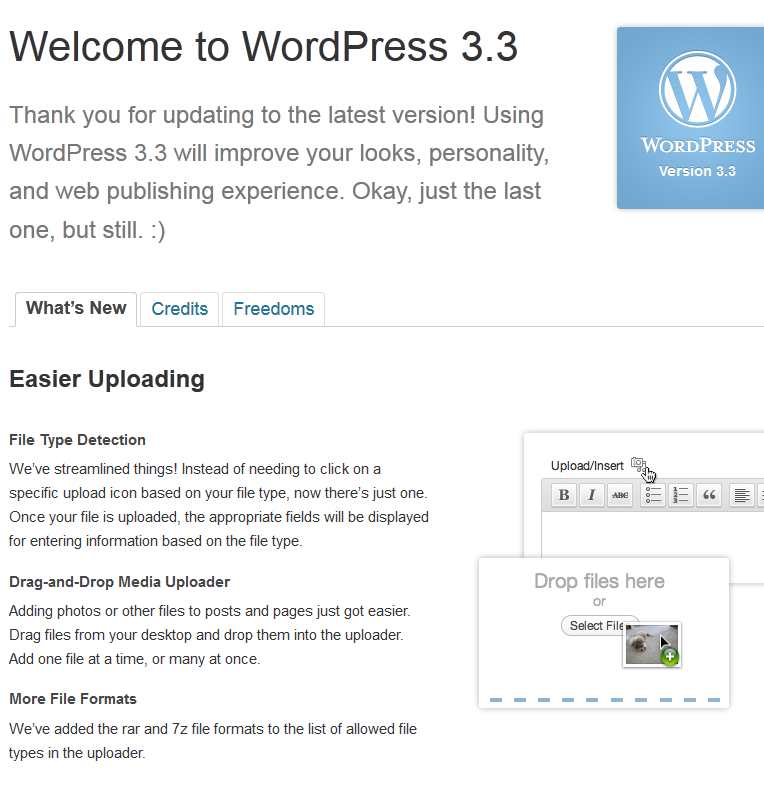 WordPress 3.3 has a lot to offer to experienced users. You now get a multimedia tab which you can drag and drop your media files in. Uploading files in this version has become much easier. Webmasters also get a more polished toolbar. The design in general is more responsive than ever. The fly-out menu effects are pretty cool.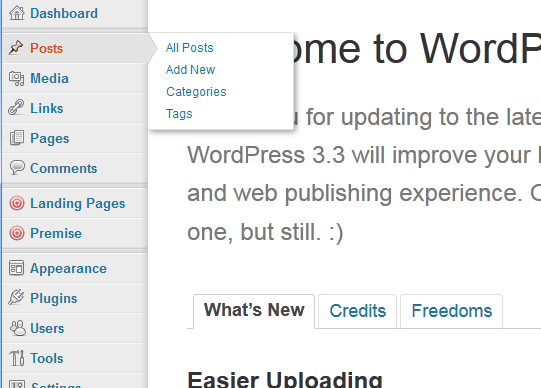 WordPress 3.3 has a Tumblr Importer tool that makes bringing your content from that network to your site easier. Your widgets won't get lost when you change your themes which is useful. Webmasters can now handle permalinks with less performance penalty. WordPress 3.3 is optimized for co-editing as it releases post locks immediately.
What To Do Before Upgrading
Like you, I prefer updating my sites to the latest version of WordPress as soon as possible. You want to make sure you:
check requirements for WordPress 3.3 to make sure your server is compatible with it.
have created a backup of your database and important files before upgrading.
check with your theme provider (if premium) to see if an update for WordPress 3.3 is available.
update your plugins to their latest versions before upgrading (or disable them entirely just to be on the safe side).
check your website after the installation process is complete to make sure nothing is broken.
WordPress 3.3 is even more elegant than before and seems quite exciting. We will be covering the ins and outs of it in details in the near future.
What do you like the most about WordPress 3.3?