In case you missed it, WordPress 2.8 was released a few days ago and generated a lot of good and bad buzz on the Internet. WordPress 2.8 is another decent upgrade that brings you better theme, plugin, and content management capabilities. But I for one can tell you that it hasn't been the easiest WordPress to upgrade to. There are a lot of incompatible plugins out there, and that could easily lead to your install breaking if you don't deactivate these plugins before performing your upgrade. If your plugin is not on WordPress 2.8 compatibility list, there is a chance it may not be compatible with WordPress 2.8. If that's the case, you need to deactivate it before installing WordPress 2.8. The best way to go about doing is by deactivating all your plugins and activating them one by one to figure out which one's not compatible. The same process applies to your themes as well.
WordPress 2.8 New Features:
Theme Management:
WordPress 2.8 now comes with everything you need to manage your themes more effectively.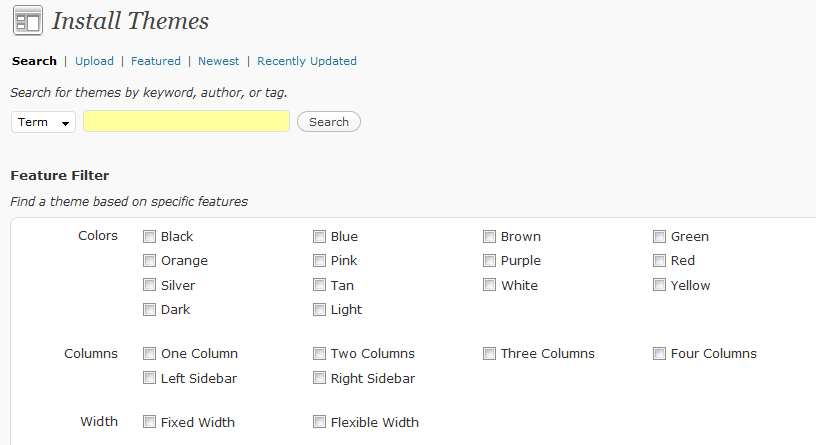 WordPress 2.7 introduced us to better plugin management capability in WordPress back-end. WordPress 2.8 now allows you to browse and manage your themes more effectively. You can use this new feature to find new themes and install them on your blog with a click of a button. What I love about this feature is that you can upload your themes too. That comes handy if you own a premium theme. The theme preview feature has also been improved to make it easier to preview all kinds of themes without you needing to activate them first.
Permalink Management:
Not a big change but you can now easily change your permalink structure from your post page. You can also view your post live with a click of a button.

Coding:
If you are into coding or just want to go through your plugins' or themes' code, you are in luck. The new WP 2.8 makes it even easier to go through others' codes and find out possible errors.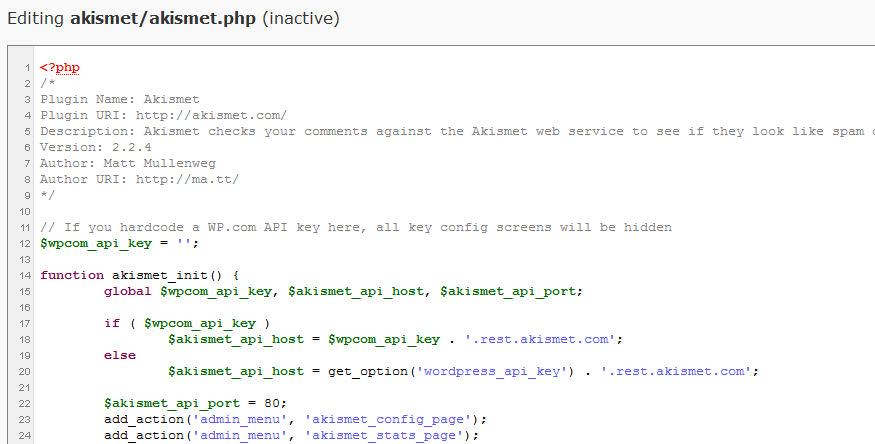 The addition of color coding and function look up is a big plus.
Tag Management:
Tags are now officially categories. At least that's the way it seems with the new tag management feature in WordPress 2.8. If you have a huge website, you are going to need to manage your tags properly. With the new changes in WP 2.8, it's all that much easier.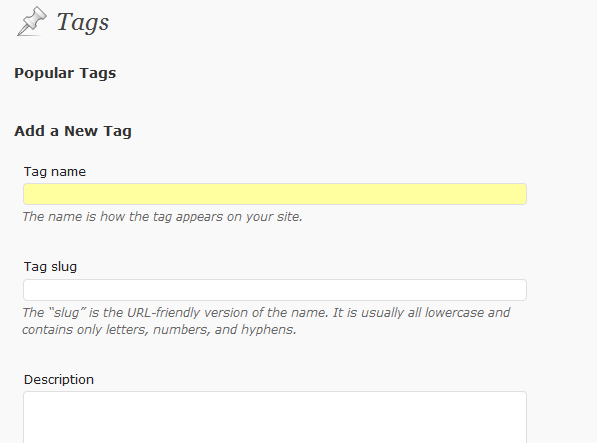 Widget Management:
WordPress 2.8 has gotten a whole new look and feel in the widget management area. Now you can easily add and manage your widgets in the back-end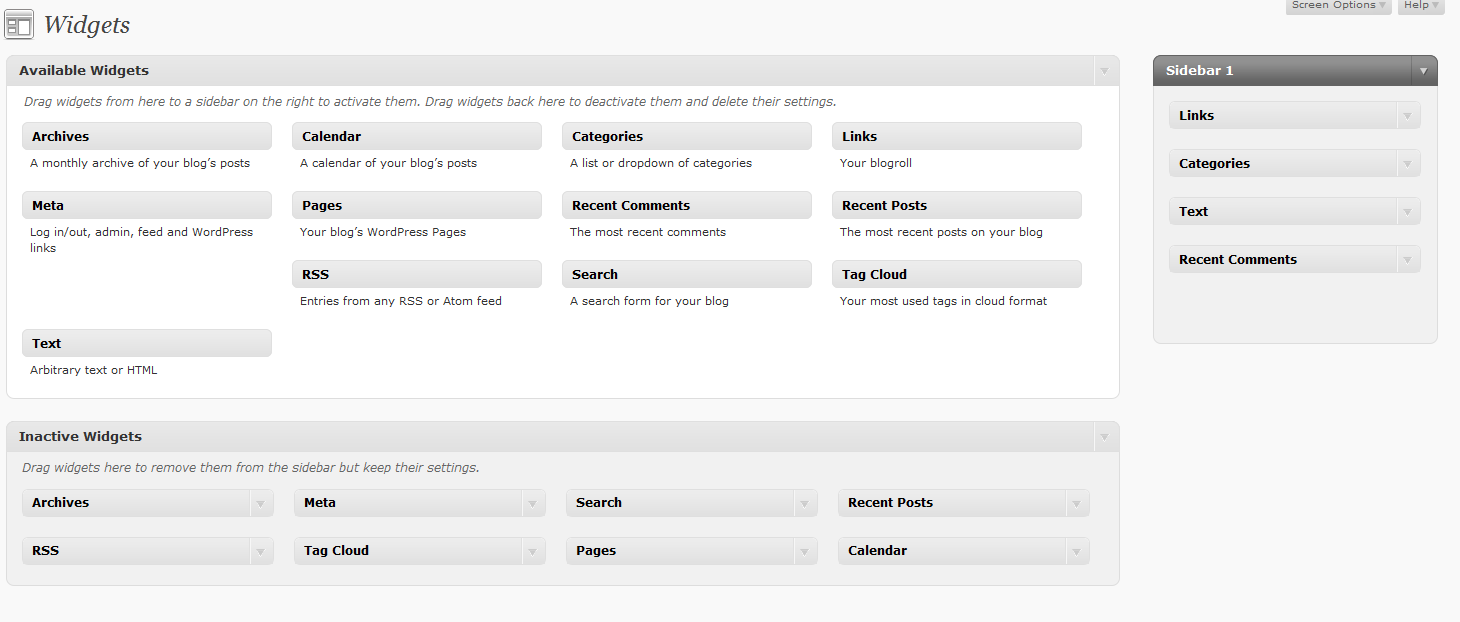 Improved Screen Options:
The new version now comes with more options to let you manage your screen. This feature allows you to better manage your posts and blog more effectively.

Comment Management:
WordPress 2.8 now makes it easier to manage your comments from your edit page. You can easily delete or approve comments from your edit page. It's not earth shattering but does save time.
Should you Upgrade to WordPress 2.8
I would usually say yes. But there are a lot of themes and plugins that are not compatible with WordPress 2.8. If your premium theme is not compatible with WordPress 2.8, you can always ask the designer to make the necessary changes. You can't expect the same with plugins and free themes however. If you can find alternative themes and plugins to replace your incompatible scripts, there is no reason you shouldn't move to WordPress 2.8.
Your take: how's been your experience with WordPress 2.8?