Popular WordPress websites are a victim of brute force attacks, spam, and malicious requests all the time. While WordPress is a fairly secure platform right out of the box, there are many plugins you can use to harden it. Access Watch for WordPress lets you approach WordPress security in a more proactive fashion.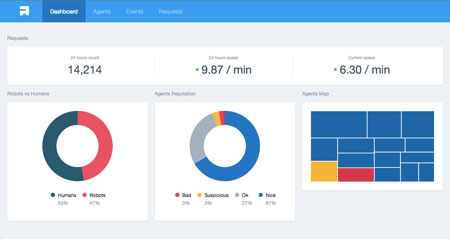 Access Watch logs requests and analyzes them, so you can see requests per seconds, good/bad bots, and your human to robot visitor ratio. You can see events and agents and even block problematic bots. Access Watch simply visualizes the data, so you can make decisions faster.
By showing you the latest requests, events, and agents, Access Watch saves you time finding what is causing your site trouble.