In case you missed it, the folks behind WordPress platform have just released the 15th major release of their open source software. WordPress 3.2 provides webmasters with a faster and more polished experience. The new design is very refreshing. The developers have gone out of their way to make the latest edition of WordPress speedy.
As expected, WordPress 3.2 comes with new environment requirements. Older versions of PHP and MySQL could cause issues with this new release. You want to make sure you have the right PHP (PHP 5.2.4 or greater) and MySQL (MySQL 5.0.15 or greater) versions installed on your server to get the most out of WordPress 3.2. Many of us already know how to figure this information out quickly. But if you are not technical, Health Check for WordPress is your best friend. Just install it to figure out whether your environment is ready.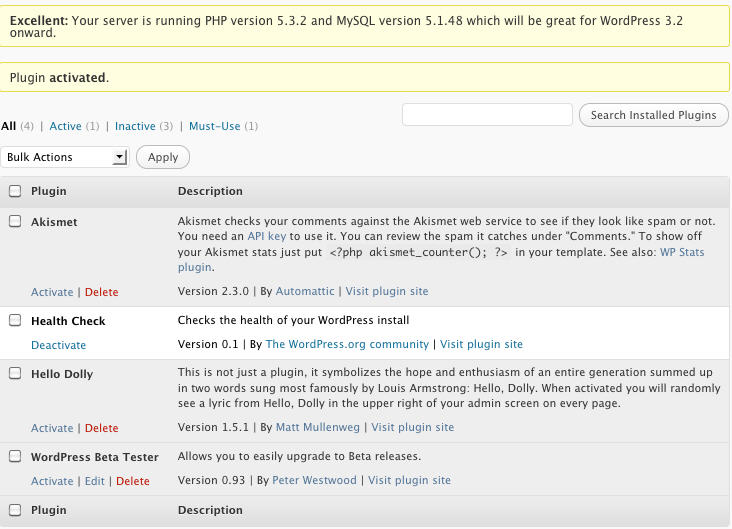 Even if your environment is ready for WordPress 3.2, you still want to update all your plugins to their latest version to avoid having issues on your site. In our case, an older version Disqus was breaking our site by preventing us from editing or scheduling posts in advance. If you don't know which plugins are not compatible with WordPress 3.2, you should disable them all and enable them one by one to figure that out.
WordPress 3.2 is impressively fast and makes us want to blog even more. Thanks to Health Check for WP, you can figure out whether your server can handle WP before upgrading.