WordPress may have made it easier for many of us to bring our businesses online, but running it on your server comes with certain responsibilities. Keeping your themes and plugins up-to-date is a must do if you want to avoid successful hacking attempts and other security or script incompatibility issues. Easy Updates Manager is a handy plugin that lets you manage all types of updates for your WordPress site.
Easy Updates Manager lets you override all settings and disable all updates. It also lets you manage core updates, plugin/theme updates, and minor/major release settings. Want to disable or enable core update e-mails? No problem. You can also choose which users should be excluded from the settings of the plugin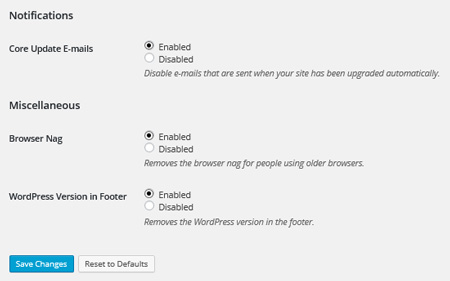 Easy Updates Manager simply makes it easier to manage theme/plugin/core updates. You can try it for free.