Plugin Lists
3 Plugins to Sync Facebook Comments with Your Database
Many webmasters have added Facebook comments to their website. Have you ever wanted to sync Facebook comments to your database? These 3 plugins can help:
Facebook Comments Sync: a simple tool that shows Facebook comments on your site and lets you add them to your database, allowing you to manage them more conveniently.
Facebook Comments Importer: imports comments from Facebook pages, groups, and profiles into your your database. It also pull and display profile pictures as avatars.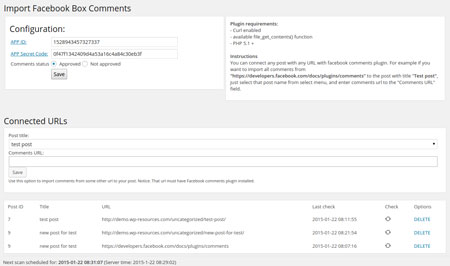 FB Comments Box Importer: lets you import comments from Facebook into your WordPress comments system. The developer also has a plugin for Facebook page comments.
Have you found better Facebook comment importers? Please share them here.