Have you ever visited top financial news sites with fancy charts and stock tickers and wondered how to add those to your own blog? These 4 stock ticker WordPress plugins can help:
Stock Market Widgets: this stock market plugin lets you add dynamic financial data to your site. It supports NASDAQ, NYMEX, NYSE, and many other stock exchanges.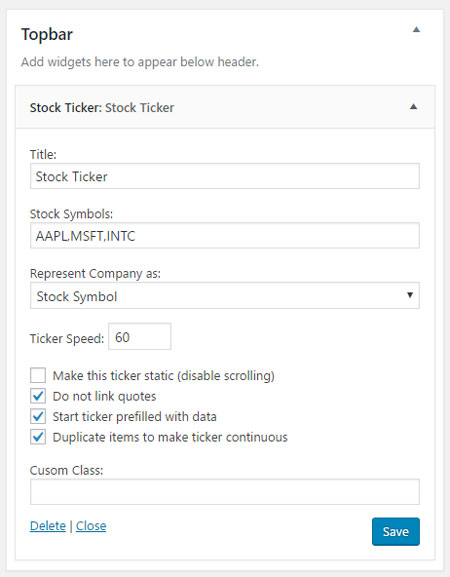 Stock Ticker: adds a moving or static ticker to your website with stock info from Google Finance.
Custom Stock Ticker: adds a moving stock ticker to your website. It comes with pre-built skins but you can customize width, height, colors, and other settings.
WP Stock Ticker Pro: a dynamic stock ticker that adds a stock, commodity, and currency prices to your site. It comes with a shortcode and widget.
Have you found better stock ticker plugins? Please share them here.