So you run a website about the stock market or financial investing? It makes sense to display stock symbols or moving ticker tapes on your website. Stock Ticker for WordPress can help. It is a simple plugin that lets you add customizable moving or static ticker tapes to your site. It grabs data from Google Finance.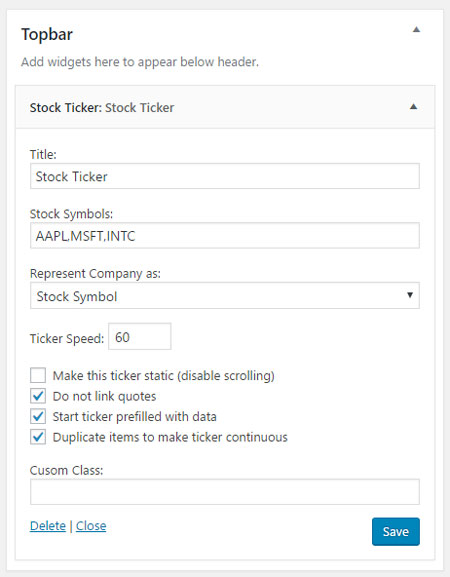 Stock Ticker gives you full control of what shows up on your site. You can choose a set of stock symbols, change colors, enable/disable scrolling, and define custom names for companies instead of symbols. Stock Ticker caches data for improved performance.
Users can change colors for negative and positive changes in the back-end. The Stock Ticker plugin simply lets you add stock symbols to your pages, disable links, change speed, and do a whole lot more. This is a free plugin.