Contact Form 7 is one of the most popular contact form plugins with millions of active installations. It comes with everything you need to add professional contact forms to your site. Thanks to these Contact Form 7 extensions, you can do even more with it:
PayPal Donation for Contact Form 7: this plugin lets you accept payments and donations through CF7. It supports 25 different currencies. Lets you use multiple PayPal accounts for different forms.
Contact Form 7 Calculators: these plugins let you handle calculations through your contact form. You can use them for weight, booking, rental, mortgage, tax, and other calculations.
Conditional Fields for Contact Form 7: this CF7 extension makes your form smarter. It lets you create dynamic forms with your own rules.
Database for Contact Form 7: this Contact Form 7 extension lets you save all submitted data to a database. Lets you sort columns via drag & drop.
Contact Form Multi-step 7 Pro: turns your long forms into a step by step process. Lets you display a progress bar for your forms to give your viewers heads up.
WPSyncSheets For Contact Form 7: a Google Sheets CF7 add-on that syncs your data to Google to save you time and effort. It can create new spreadsheets, freeze header, and map fields.
Salesforce CF7 Integration: this plugin integrates Salesforce CRM with Contact Form 7. It lets you map your forms to your Salesforce fields. It also supports file uploads.
Contacter: a voice feedback plugin that lets you get voice messages from your visitors. Thanks to Google Speech-to-Text API, this plugin can recognize over 120 languages and dialects.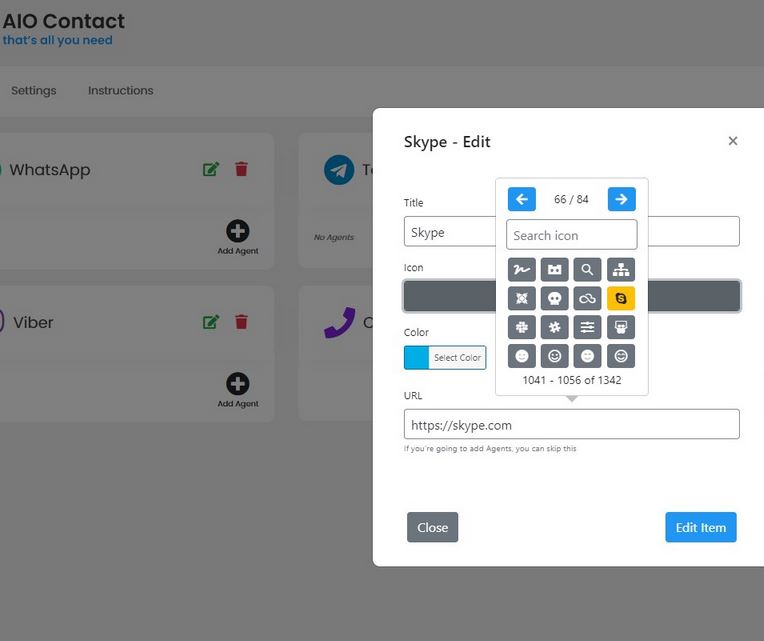 AIO Contact: a smart contact widget for WordPress that makes it easy for your visitors to get in touch with your employees. It can take into account availability of your staff. It offers integration with Contact Form 7.
Contact Form 7 Popup Alert Message: adds popup messages to your contact forms. You can customize colors and all the features. It has a responsive, mobile friendly design.
Redirection for Contact Form 7: this Contact Form 7 add-on redirects your visitors to any page you choose after a successful submission.  It also saves submissions in your database.
Contact Form 7 Multiple File Upload: a handy plugin that allows your visitors to upload multiple files at the same time via drag & drop. It has file type and size validation built-in. The pro version has even more features, including file auto-deletion and file compression.
CF7 PDF Forms Filler: this plugin lets you add editable PDF attachments to form submission responses and email messages.
Controls for CF7: this plugin lets you track form submissions, errors, and completions with Google Analytics and Facebook Pixel. It can also redirect visitors to a URL on form submission.
Date Timer Picker for Contact Form 7: this CF7 add-on turns your text field into a data or time picker. Lets you disable today and past date selection. It also lets you set max, min selectable time.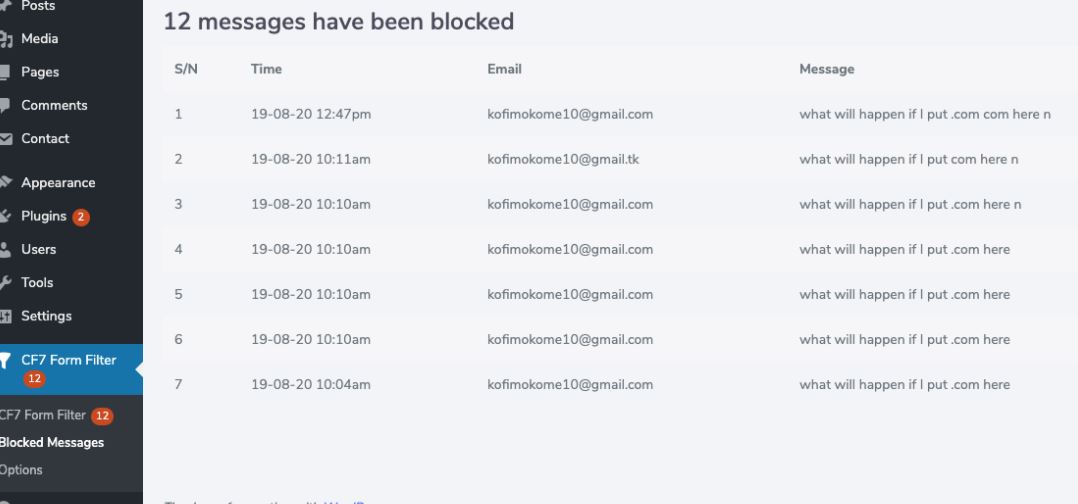 Message Filter for Contact Form 7: helps you deal with spam submissions. It filters submitted forms based on restricted words or email address.
Have you found better Contact Form 7 add-ons? Please share them here.