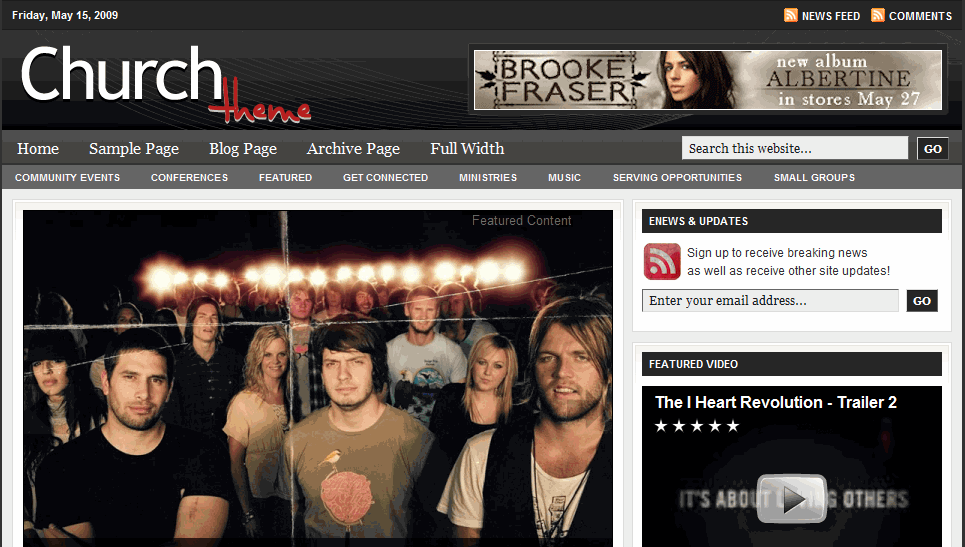 Every organization, whether for profit, non-profit, or religious organization needs an online presence these days. People are spending a whole lot of time online, and if they have heard about you, you can be sure that they are going to come look for your website. No longer can you tell people that you don't have a website. Not in 2009. Many churches have realized that they need to be online to reach out to others in the community and get more people involved with church activities. While the temptation is always there to spend a lot of money on a custom design, you can always go with a premium church theme to get the job done.
Church Theme by StudioPress is a premium theme designed specifically for anyone who's looking to start a church website. Whether you work for a church or have been hired by a church to upgrade its online presence, Church Theme has everything you need to set up an attractive christian website.
Church Theme makes it easy to add images and feature them on your home page. It also comes integrated with YouTube, allowing you to push your church videos right on your side. You also get drop down menus allowing you to add as many categories as you wish to your website. You can also change your ads around easily or just use the ad spots to promote religious events in your local community.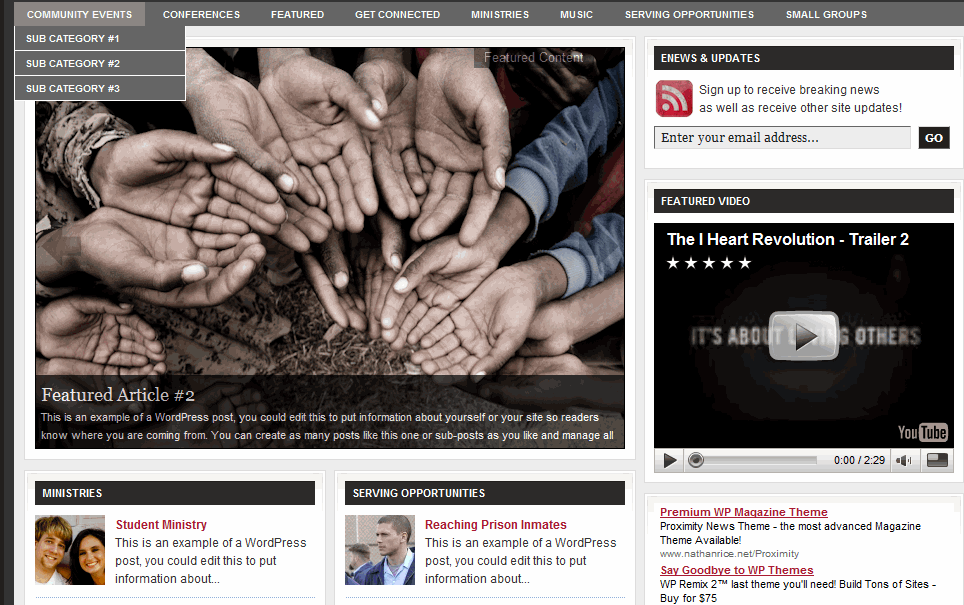 What I like about Church Theme is the fact that you can easily feature your top categories on your home page. Adding new featured images is like a piece of cake. Best of all, the theme is optimized for search engines. That means you are going to get a lot of free traffic to your website if you play your cards right and use the right keywords. It does help that you don't have to spend a fortune to get your hands on this theme. All in all, if you are looking to create a church website and customize it fast, you should consider testing Church Theme.