Building a non profit business is no easy tasks. Your goal as a non-profit business are very much different than a for-profit business, and there are different rules to the game. But just because you own a non-profit business does not mean that you should not have a decent presence online. After all, you want more people to find out about your cause and what you are about. That can be done easier with your own business website. Thanks to NonProfit theme for WordPress, you can start a good looking website without spending a fortune doing it. If you are running short on funds, that's probably the best way to go.
Currently trending WordPress plugins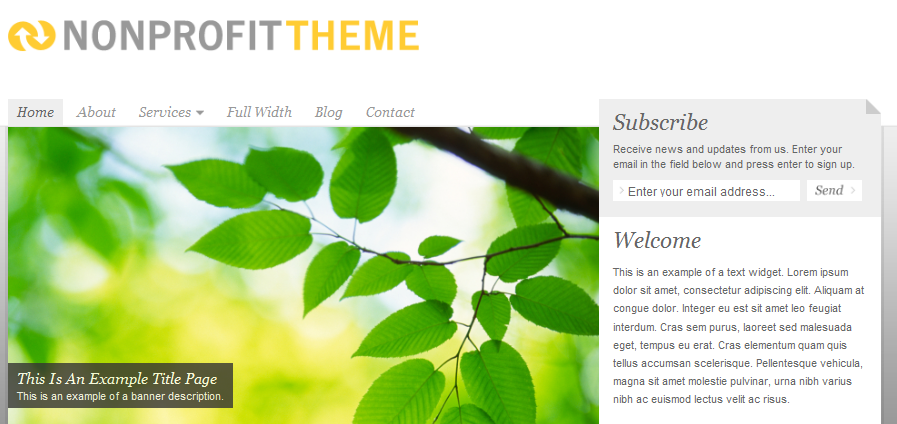 NonProfit Theme comes with everything you need to start your non-profit website fast and customize it quickly. The theme has a portal look and feel to it. While it has the perfect look and feel for a non-profit eco business, you can obviously change things around to make the site fit your cause. Just like most other modern themes, this theme comes with its own options page, so you'll have an easy time making changes to the theme.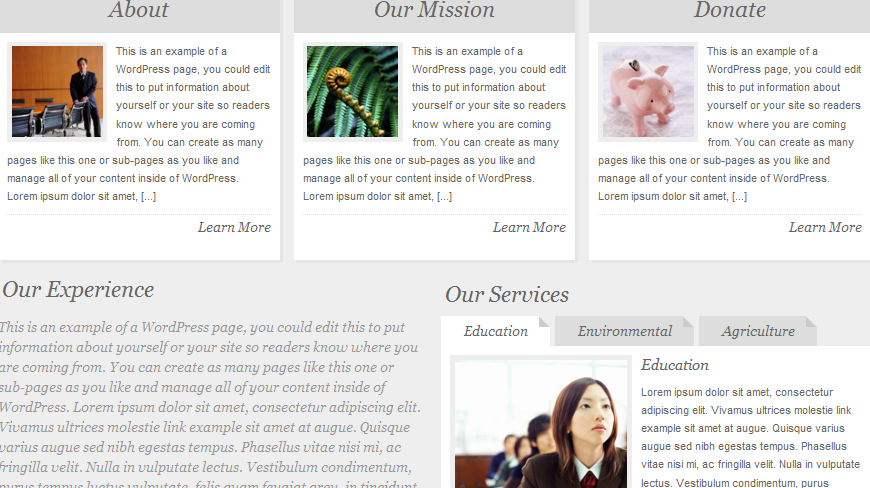 The theme comes with plenty of space for you to discuss your mission and services with the world. It also comes with different templates that you can use for your pages. NonProfit Theme is image friendly as well. It automatically resizes your thumbnails to make your life easier when managing your website.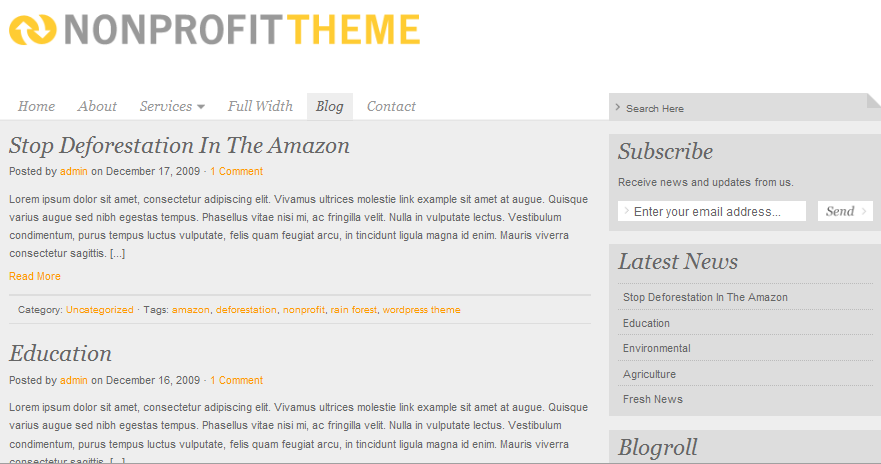 You also get a dedicated section for your blog. So you can host your portal and business blog on the same site without too much trouble. If you are not happy with the design or any element of this theme, you can always download the Photoshop files and make changes as you see fit.
All in all, if you are a non-profit business owner and want to get your hands on a theme to go live with your website fast, NonProfit theme is one good looking theme to consider.