Plugin Lists
Turn Your WordPress Site Into an Alexa Skill: 3 Plugins
Amazon Alexa shouldn't need any introduction. Plenty of people are relying on it to control their smart home. It can do a whole lot more though. For instance, you can rely on it to listen to music or keep up with the news. Want to make your site Alexa friendly? These Alexa WordPress plugins have you covered: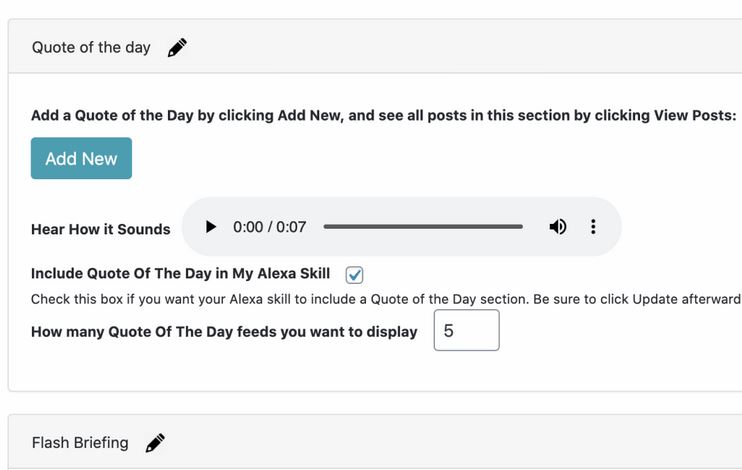 Shoutworks: an Alexa skill creator for WordPress that you can put to use in 30 seconds. You will be able to rely on it to share announcements and promotions with your audience.  You can also send a custom message to Alexa subscribers at any time.
WP Alexa Flash Briefing: an Alexa flash briefing creator for WordPress. It uses links in your posts as the audio stream. It can also turn your text into speech.
The Voice Designer: this plugin pulls content directly from pages on your website and creates a voice based version of your website for Amazon Alexa and Google Assistant.
Have you found better WordPress plugins for Amazon Alexa? Please share them here.