Every corporation and organization that wants to reach out to more people and realize its potential is going online these days. In fact, if you are part of an organization that does not have an online presence these days, you are missing the boat. The same concept applies to religious organizations as well. Whether you want to build a presence for your church or want to get people familiar with other religions, building a website is a good way to go. Grace theme for WordPress could come in handy here. It's an attractive theme designed for those who want to build an online presence for a religious organization such as a church. It's affordable, customizable, and quite professional-looking.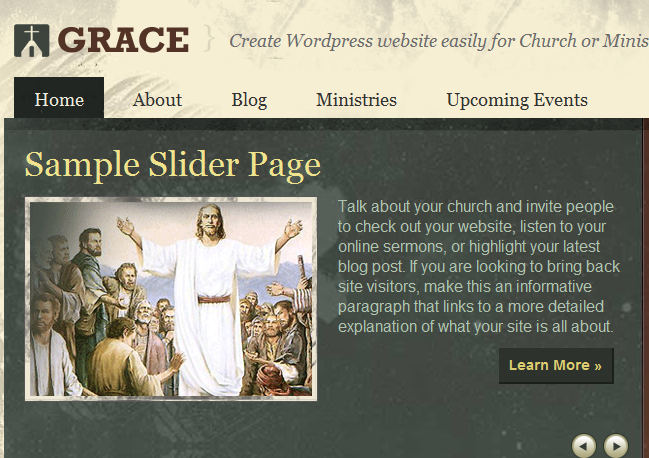 Grace is designed mainly for churches, but you can modify it easily to make it work for whatever religion you want to promote through your website. It comes with three color themes to give you options. The theme is also video and image friendly, so you can add pictures and videos of your events to your website fast.
What I like about this theme is the fact that it's very easy to customize and comes with auto-expiring posts that make life a whole lot easier, especially if you plan to add a lot of events to your website. The back-end is quite powerful and lets you customize the look and feel of your blog without having to write a line of code.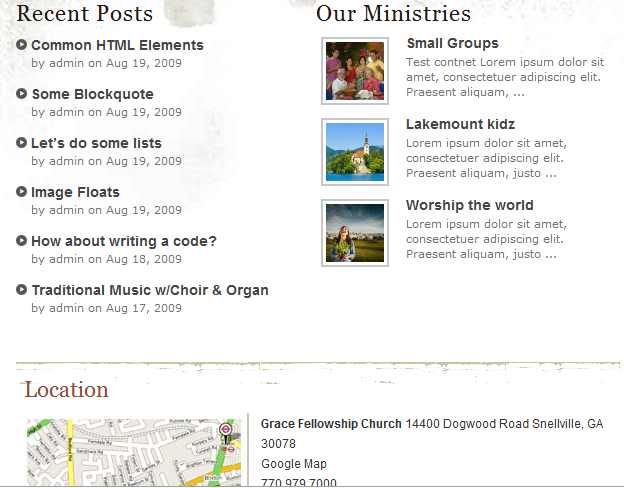 Grace theme is optimized for search engines as well. So as long as you work on your content and add incoming links, there is no reason you can't get ranked well on search engines. All in all, if you are looking for a decent church WordPress theme, Grace theme is worth a tr.