If you have been following this blog for a while, you have probably realized that I am a big fan of premium themes that are easily customizable. There is of course a reason for that. When I buy premium themes, I don't buy them just because of their looks and all the eye candy features they come with. Don't forget that many other people buy the premium theme that you can buy for $50-$300. So you want to make sure you put the effort forward to customize the look and feel of your theme to make it unique to your blog only. A theme that is easily customizable makes life pretty easy. Speaking of easy-to-customize themes, you should not look past Canvas theme. It's a super theme by WooThemes that is designed to give you everything you need to change its look and feel and give your blog/site a unique look.
Currently Trending Themes

Canvas theme is pretty light-weight and clean. But don't let the looks deceive you. This theme packs a punch. It comes with tons of options that you can customize to build the site that you like. The theme allows you to upload your own background and header images from the back-end, so no especial coding is needed. You can also change the width of your blog easily as well.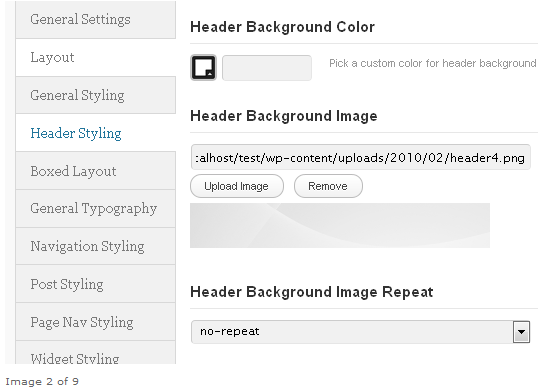 The theme also allows you to choose from 6 different layouts available. So whether you want a 2 column theme or a 3 column design, you can make the changes in the back-end. What's exciting about this theme is the addition of hooks. Now you can create child themes based on Canvas without changing the parent theme (similar capability to Thesis).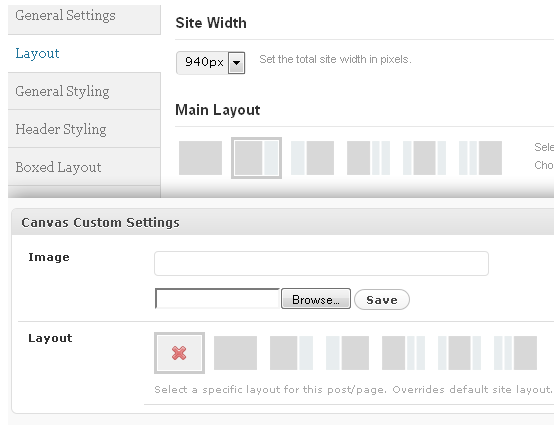 Overall, Canvas is a super theme that not only gives you a head start if you want to design your own theme, but it also makes it possible to go live with a site fast. The addition of hooks is a big plus. You'll have access to WooThemes widgets as well. Great way to give your website a makeover.