Not all WordPress themes are equal. Some are just better for blogging than others. If you are new to blogging or just want to give your website a makeover, you want to choose a theme that is attractive, easy to customize, and gives your visitors a better chance to get the best out of your blog. Here are 10 WordPress blogging themes that fit the bill: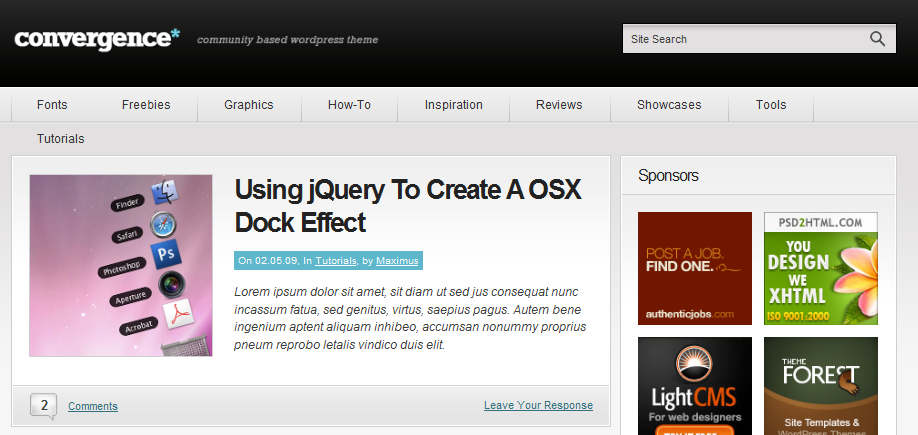 Convergence: one of my favorite blogging themes around. It has a very professional look, is easy to customize, and is pretty affordable. It's social media friendly too.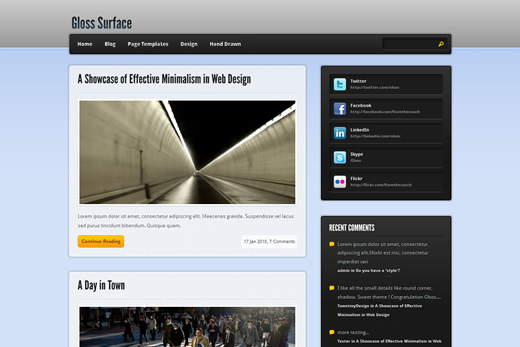 Gloss Surface: a glossy blogging theme for WordPress. It's AJAXified and easy to customize. Gloss Surface is search engine friendly as well.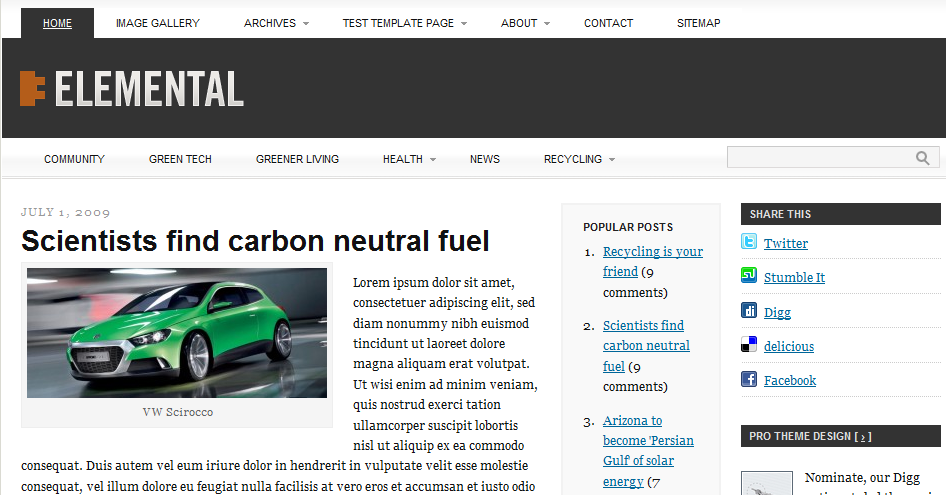 Elemental: not just merely a theme, but a powerful WordPress framework that you can take advantage of to design all kinds of websites (Nominate is a good example for this).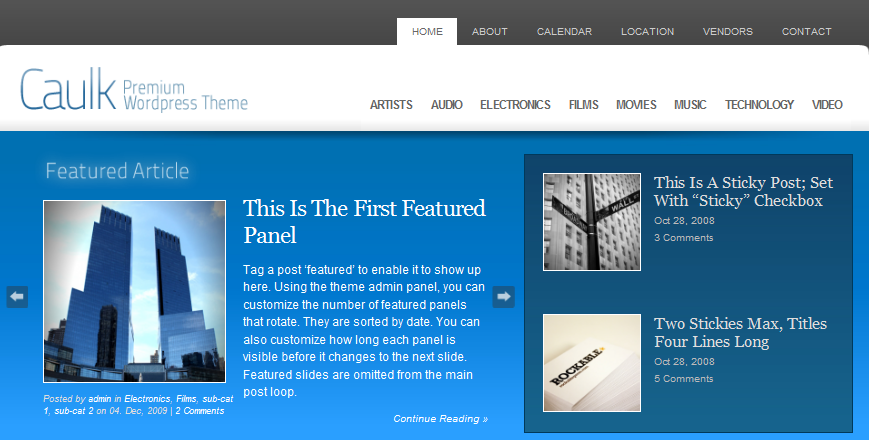 Caulk: another social media friendly theme for bloggers. It's pretty colorful and very dynamic. Can be used for magazines and other types of portals.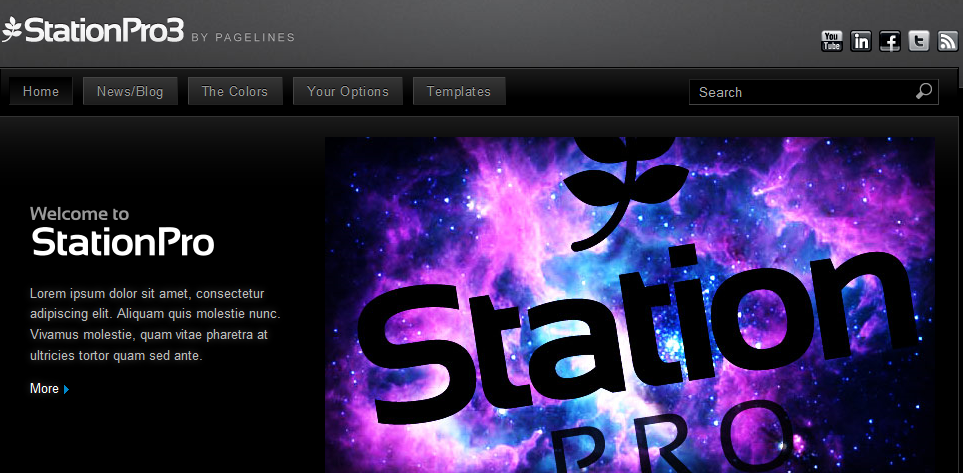 StationPro: it's a dark CMS theme that is clean and easy to customize. I love the fact that it comes with a matching BBPress add-on, giving you the opportunity to keep the look and feel consistent across all parts of your website.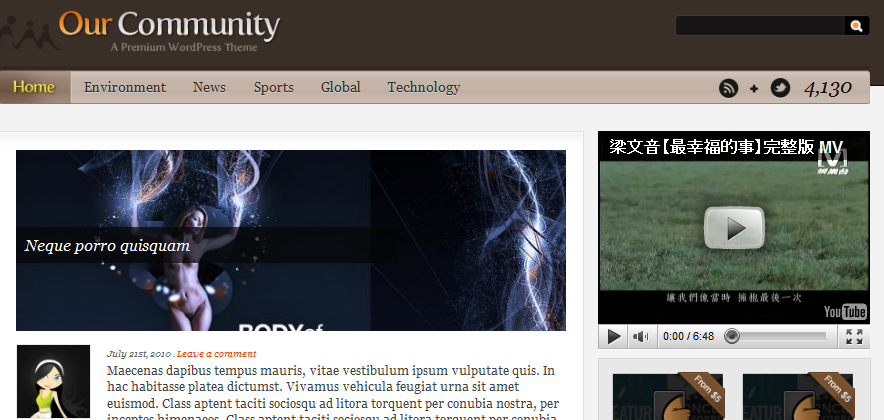 Our Community: a pretty flexible theme for magazines, blogs, and business sites. It has multiple styles and has a very clean code. It's ready to be localized.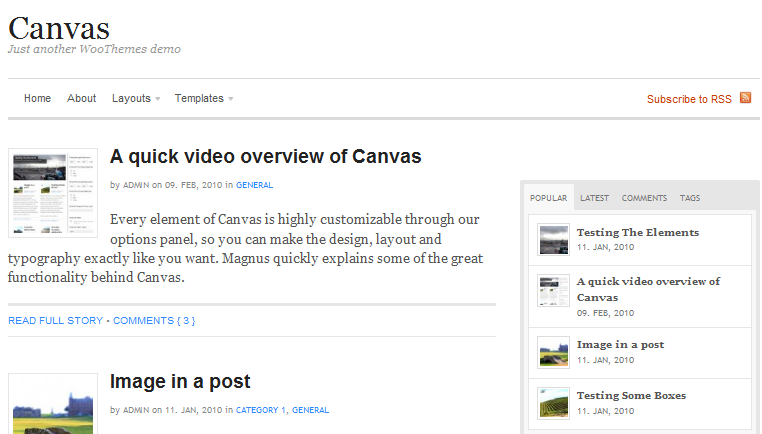 Canvas theme: Canvas is another attractive theme that comes with a ton of customization options in the back-end. Width, layout, widgets, and many other aspects of this theme can be customized.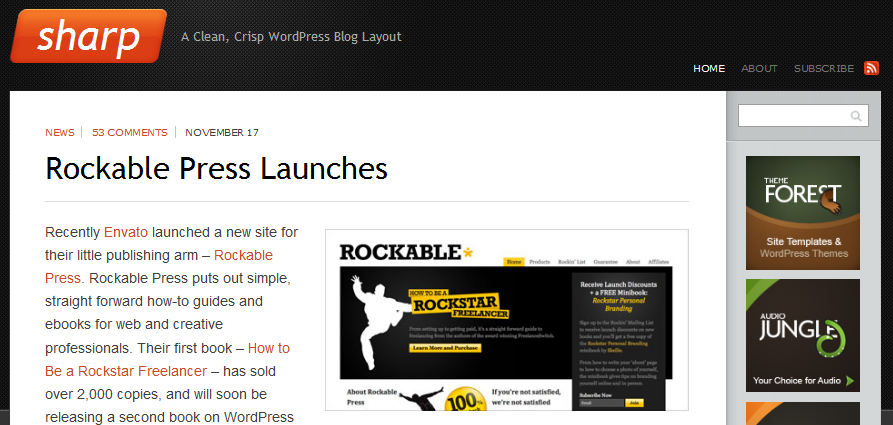 Sharp: quite a popular theme among designers and for a good reason. It's very crisp looking and customizable. Sharp is ad friendly as well.
You may also want to see: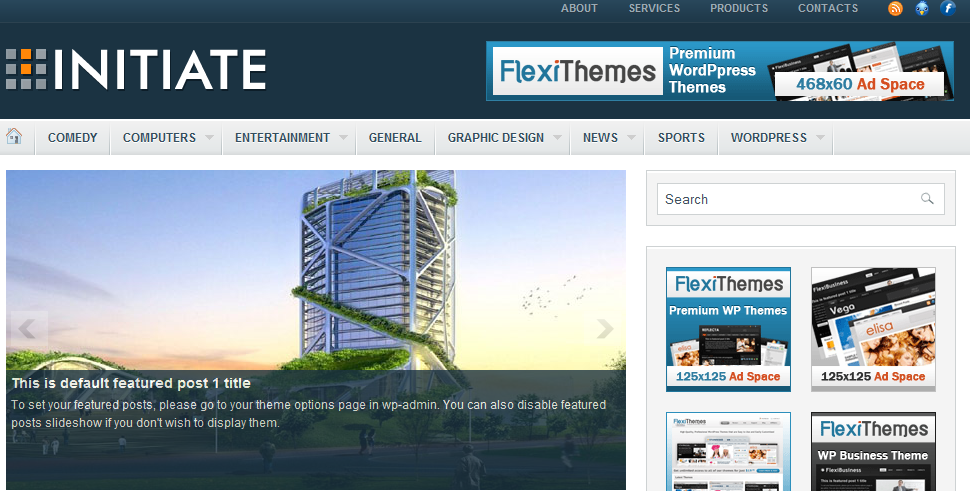 Initiate Theme: mostly designed for magazine themes, but it can easily be used to start a science or technology blog. Takes advantage of FlexiPanel.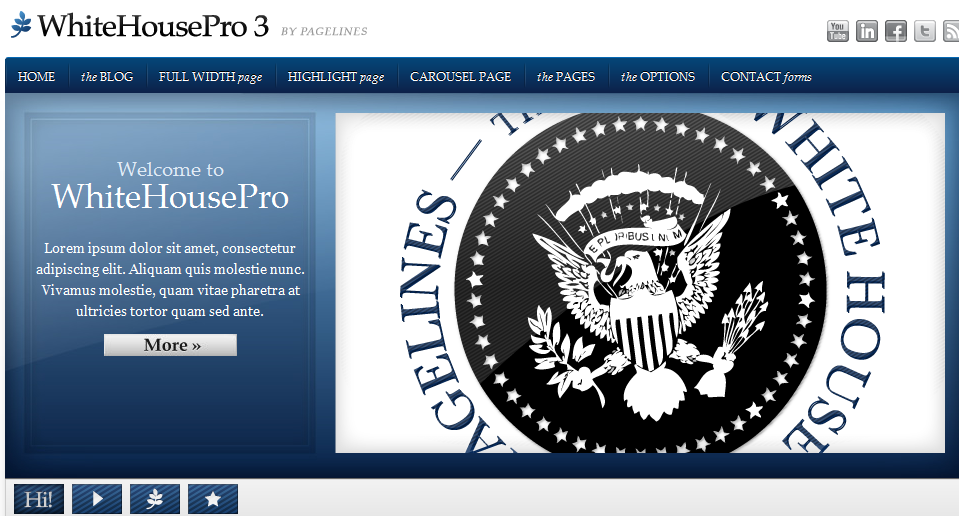 WhiteHouse Pro: another clean WordPress theme with its matching forum template. So you can start a blog and its forum and get the same look and feel across your site.
Any suggestions?