Almost every top developer that I know is working on an e-commerce theme or has already released one. There is a reason why these e-commerce themes for WordPress are so popular. They make it so easy to create and manage an online store. Since you will be using WordPress to run these themes, you get all the support of the community that comes with it. eStore by Elegant Themes is another attractive online shopping theme that lets you start your very own store in a fairly short amount of time.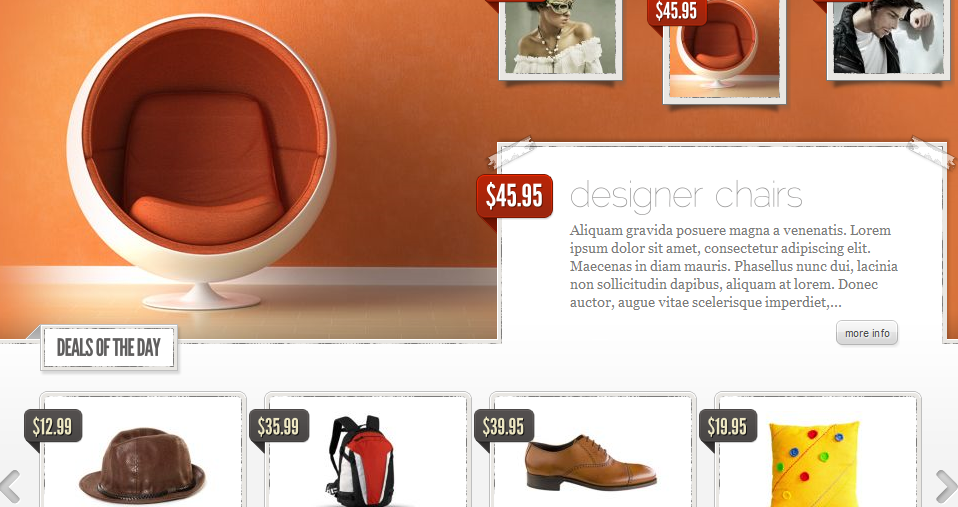 eStore theme is one of the most colorful e-commerce themes I have tested. It has 5 color schemes to get you started. The design is very attractive and can work for niche and professional online stores. Adding images and new listings to your website won't be too much trouble. As someone who's been in the business of selling things since 2001, I can tell you that there is no reason this design shouldn't be able to convert well (you should always customize your theme and test different things out).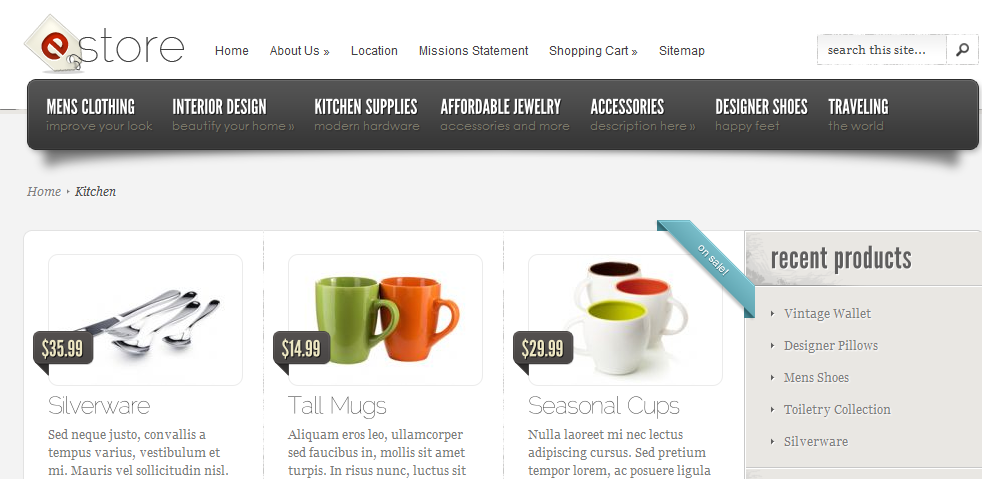 eStore has a clean layout. It is compatible with most e-commerce plugins on the market, and it can be easily upgraded with PayPal and other payment solutions. I also like the fact that optimizing stores for the search engines is pretty easy to do from this theme's back-end. Your categories, featured slider, and home page can be customized from this theme's options page as well (and your ads too).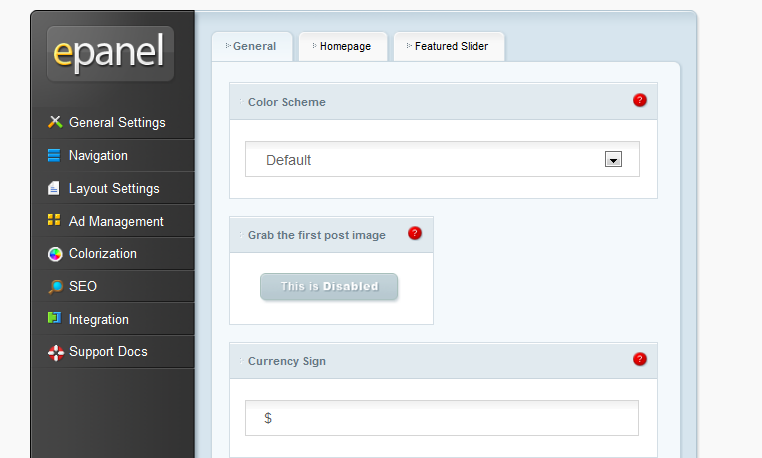 eStore for Elegant theme is another one of those attractive themes that is perfect for niche stores. It can be easily customized and makes life easy for webmasters. A very good solution if you want to bring a small store online.