One of the most important success factors in the blogging world is passion. You got to be passionate about what you are blogging about if you want to succeed. Sports are what a lot of people are passionate about, and there is never enough sports blogs around. After all, we all have our opinions and there is nothing more subjective than sports.
Currently trending WordPress plugins
If you are into sports and want to build a blog about your favorite team or topic, you should not look past WordPress. With all the premium themes that are available for the platform, putting up a sports blog is not that difficult. You are just going to need the right theme. Here are 8 sport blogging WordPress themes you should look at: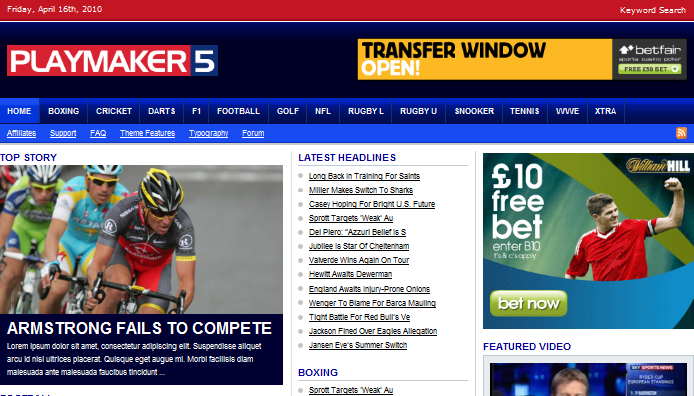 PlayMaker: PlayMaker is a very attractive theme that gives your blog the look and feel of SkyNews. It's image friendly and works great for sports portals.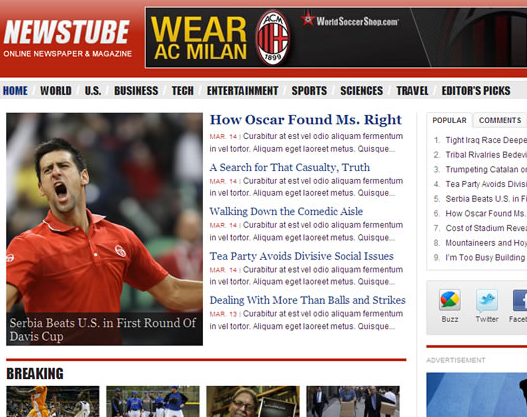 NewsTube: a flexible theme for those of you who want to start your own sports news website. It's easy to customize and has an attractive look and feel to it.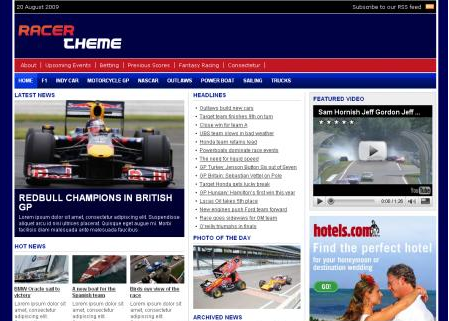 Racer Theme: into sailing or car racing much? Racer Theme is for you. Handles images well and has an integrated video player as well.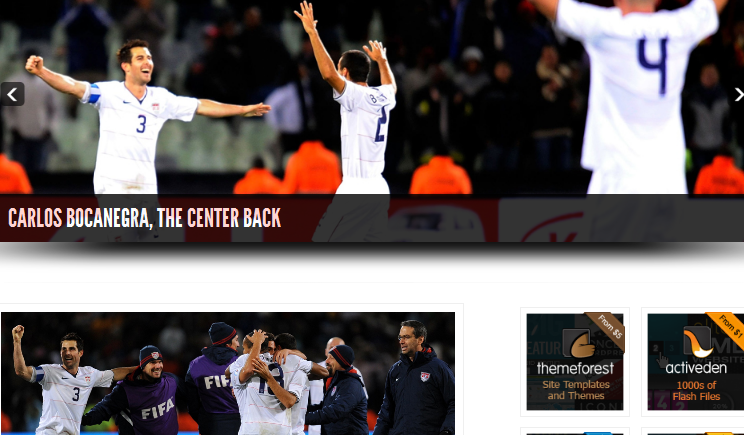 Soccer 2010: get ready for the upcoming soccer World cup with this soccer-specific WordPress theme. Contains 16 different color schemes.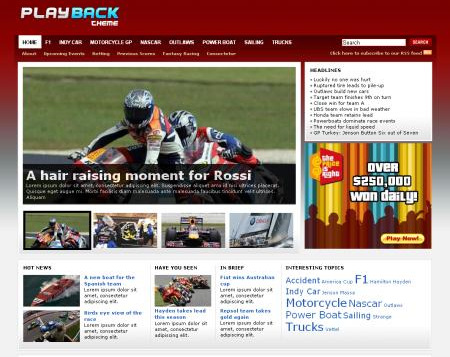 PlayBack: PlayBack gives your website an ESPN like look. It's dynamic and capable of handling your sports magazine needs.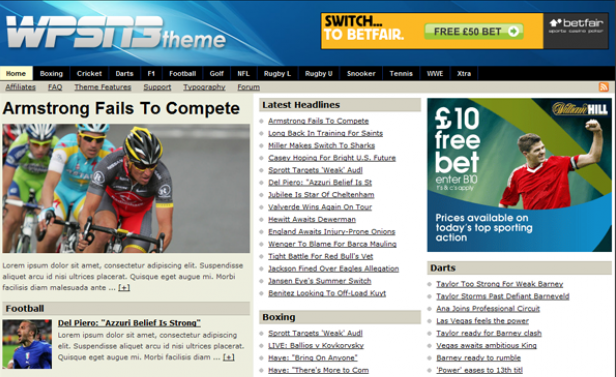 WPSN: WPSN is an ESPN clone theme for WordPress. Quite similar to PlayMaker but the layout is slightly different. With that said, the theme can handle images and media just as well.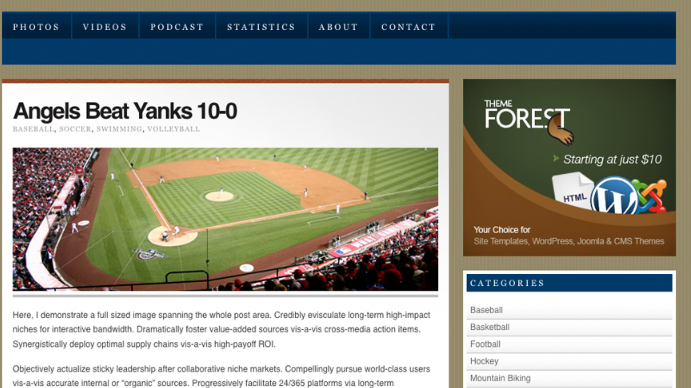 On The Field: maybe you are just looking for a simple to use theme to start your personal sports blog. On The Field is that theme. Pretty clean.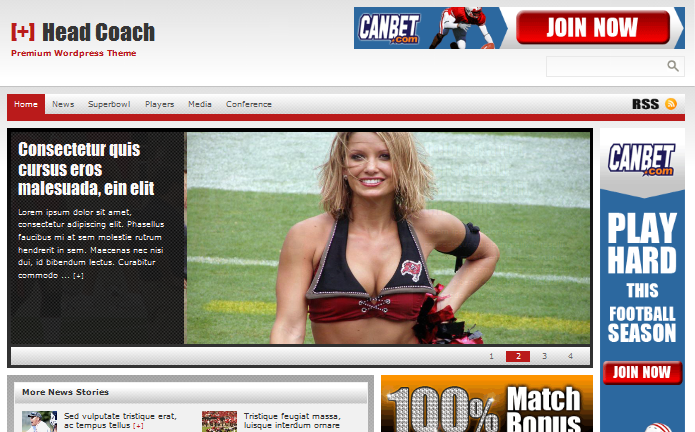 Head Coach: another sport theme for WordPress that comes with multiple layouts and is multimedia friendly. It's ad ready as well. It's WordPress MU compatible.
Did I miss anything?