WordPress is one versatile platform that can handle all kinds of websites. Whether you are looking to start a blog or take your business online, WordPress has you covered. WP Store is another Templatic theme that comes handy for businesses. WP Store is a powerful e-commerce theme that makes it so easy to take your offline business online or start an e-commerce business from scratch.
When picking up a top e-commerce theme, you want to make sure that you get a professional design and a powerful back-end to go with it. The look and feel of your website is important, but you want to pick up a theme that makes it easy to manage your inventory, customers, and listings easily. That's all possible with WP Store.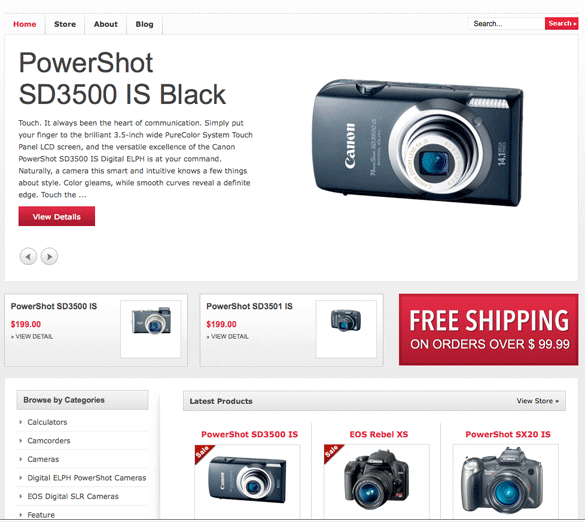 WP Store is super clean and very attractive. It's image friendly as well, so you can add your items to your website fast. This theme comes with auto-install feature which makes life easier for business owners. You just have to activate the theme, and it automatically populates your database with samples. So you don't have to get started from scratch, and you won't have to read a 1000 page tutorial to get this theme to work.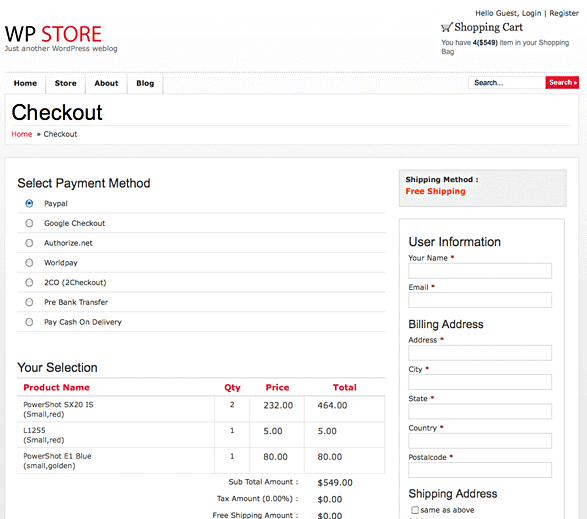 The theme comes in three different modes of shopping cart. The standard shopping cart does not need any explanation. It's similar to all shopping carts you see on top sites. In "Digital Shop" mode, your visitors can buy items from your website and have an account created for them automatically, which gives them access to their download link. In "catalog mode," you can just display your work and give your visitors the option to find out more about your products.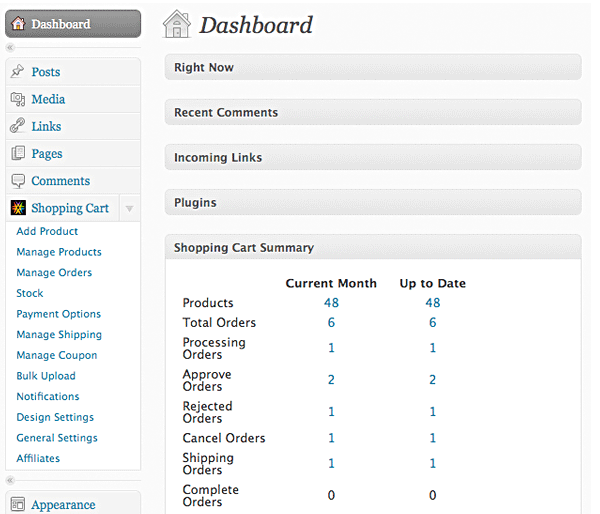 Managing your products can't be any easier as well. You can access your products, orders, and manage your payment options from the back-end. You also have the option to define multiple methods of shipping and coupon for our website. The best part? You can also start an affiliate program with WP Store. Support for a store blog and guest checkout is provided as well.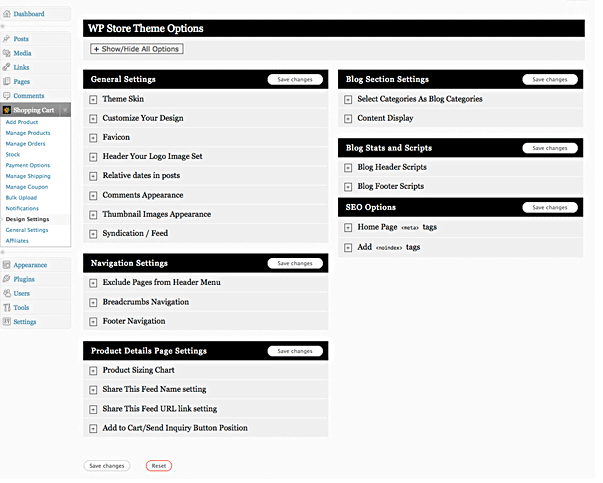 All in all, if you are looking for a powerful e-commerce theme to build an online shop with WordPress, WP Store is a good option to go with. It's very easy to work with and highly customizable. Makes life easy for business owners.