Whether your want to start an e-commerce business or just want to have the ability to sell your own art work, you are going to need a user-friendly website to help you close the deal with your visitors. You can always pay someone to design you a killer e-commerce website but thanks to E-commerce Theme for WordPress, you can save money and time and go live super fast.
Ecommerce Theme is a cool online shop theme for WordPress that lets you add your products and start selling in a matter of hours. The theme is search engine optimized, which means as long as you add your content the proper way, you are going to get free leads from Google, Bing, and other search engines and earn money in the process. It also does help that the theme is easy to customize.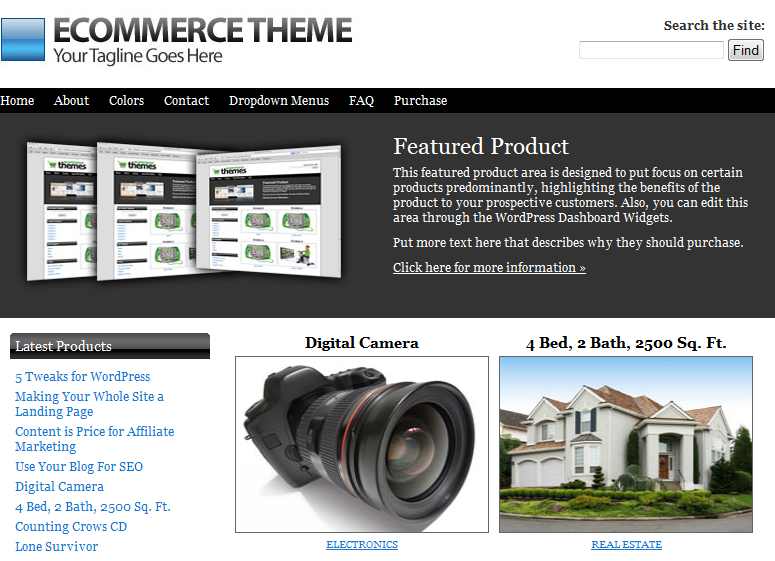 As demonstrated in the above image, you can easily show your visitors your latest released/added products. You can also put your top products in a prominent place at the top of your theme to generate more leads. Another feature that I like about this theme is the drop down menu at the top that makes it easy to build a very comprehensive online shop.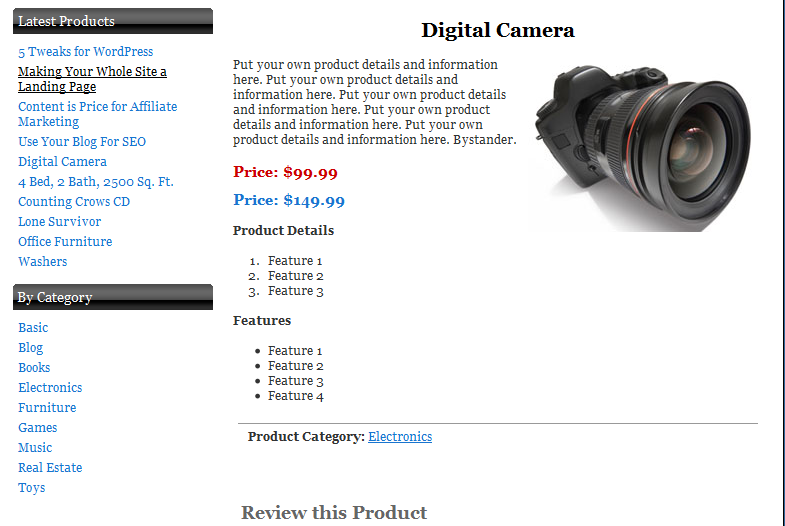 Ecommerce Theme is very flexible as well. Whether you are a real estate agent or just have a few t-shirts that you want to sell online, you can easily modify the theme to make it fit your business model. Add to that the 6 pre-built color styles that you get with this package, and you've got one killer shop theme to start building your online business with.