So you want to start your own online shop to sell merchandise for your existing business? Maybe you just want to start an online presence for offline store. Whatever the case, WordPress is a great platform to take advantage of to get the job faster. Not only there are plenty of plugins available for WordPress that let you enhance your shop, there are plenty of shop WordPress themes that make it possible to go live with your shop fast. eShop is a brand new online shop theme for WordPress that comes with a modern look and tons of back-end features to make managing an online shop like a piece of cake.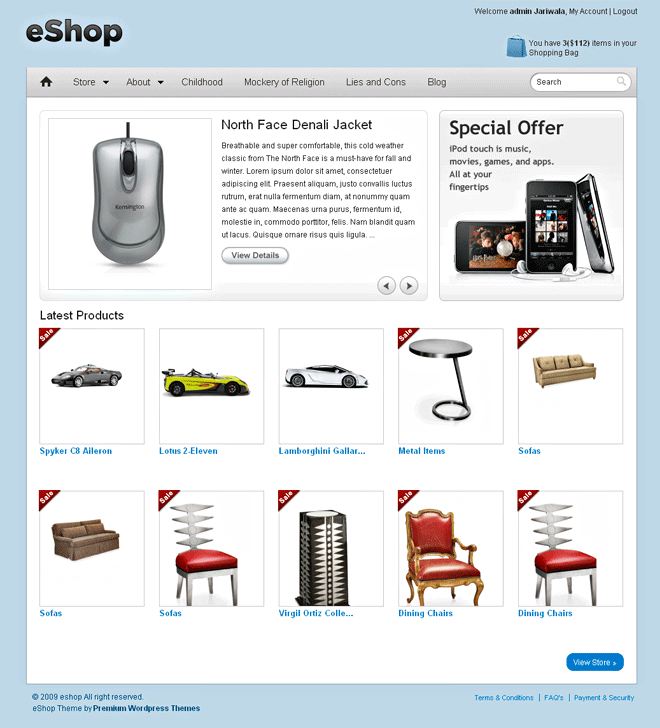 The front-page is what you would expect from a modern shop. You can share the latest products that you have added to your store on your front page. You also have featured sections to help you promote your bestseller products. The theme comes in 3 modes. You can have a pure shopping cart to let your visitors checkout what they bought from you. In "Digital Shop" mode, your users can order digital products from you and get the download link upon payment. The catalog mode simply makes it easier to showcase your work to get people to buy from you offline.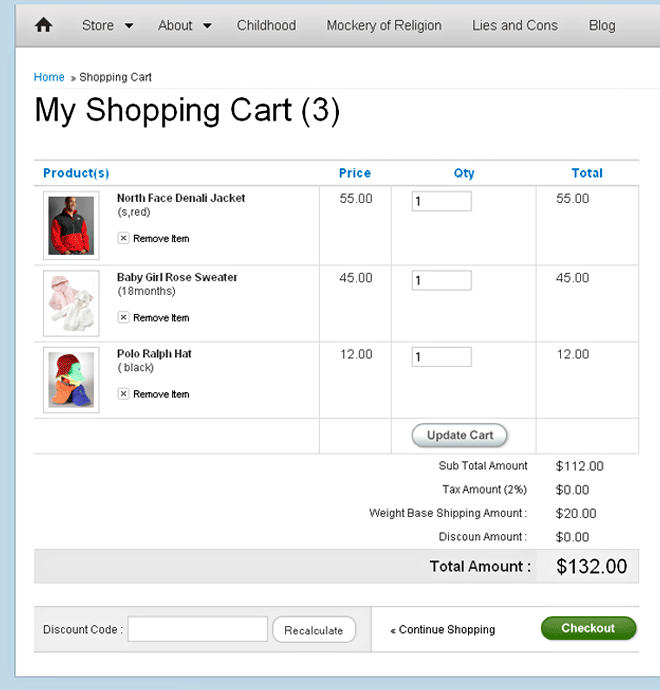 The shopping cart may not be as fancy as Amazon's, but it is functional and accepts coupon codes as well. You can set up new coupons in the back-end, so you have everything to build a sophisticated shop and run your own promotions. You can even add different shipping options to your checkout process as well.

What I love about this theme is the fact that it lets you manage taxes, coupons, and even bulk upload products easily from the back-end. You can even activate the affiliate module to start your own affiliate program. You also get a template to start a side blog for your store.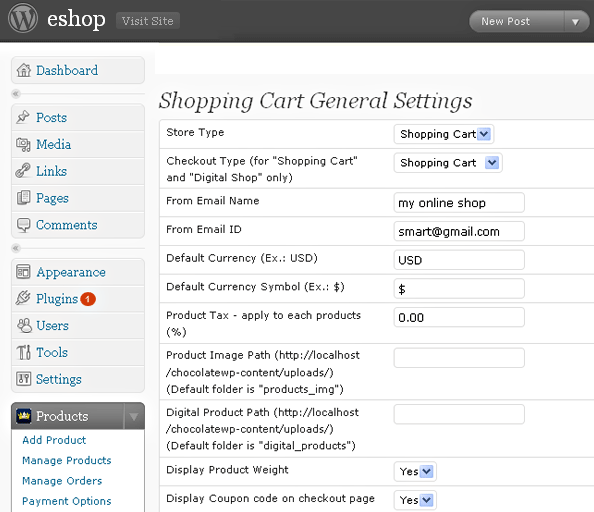 If you are planning to start an online shop with WordPress, you won't find too many themes that can top e-Shop theme. It is sophisticated, easy to use, and gets the job done for most small businesses.