Plenty of shopping sites have a presence on Google Shopping these days. If you are interested in showcasing your products on Google, you should do your homework to make sure your product meets the requirements. Here are 3 Google Shopping WooCommerce plugins that can help:
Product Feed PRO: this plugin generates feeds for Google Shopping and other marketing channels. It supports an unlimited # of product feeds and XML, CSV, TSV and TXT formats. You can create your own custom feeds, map categories to those of your channels and create your own field names.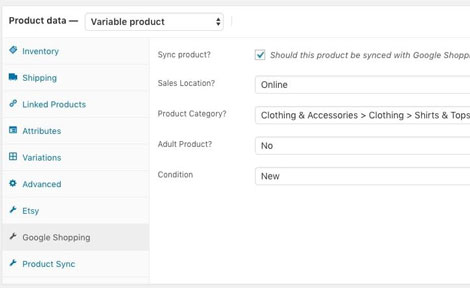 Product Sync: this plugin helps you sync your products and images across multiple platforms. It syncs titles, descriptions, pricing and SKUs in the background, so you don't have to.
WooCommerce Google Feed Manager: lets you add up to 100 products from your store to a shopping feed for Google. You can tweak target country, channel, and other settings from the back-end.
Have you found better Google Shopping sync plugins? Please share them here.