Google Sheets shouldn't need any introduction. It is a free online spreadsheet editor you can access on any device as long as you have access to a Google account. Thanks to these plugins, you can integrate Google Sheets with WordPress:
Popular Google Sheets WordPress plugins
CF7 Google Sheets Connector: serves as a bridge between Contact Form 7 and Google Sheets, so when a submission is made on your site, the data is sent to Google Sheets.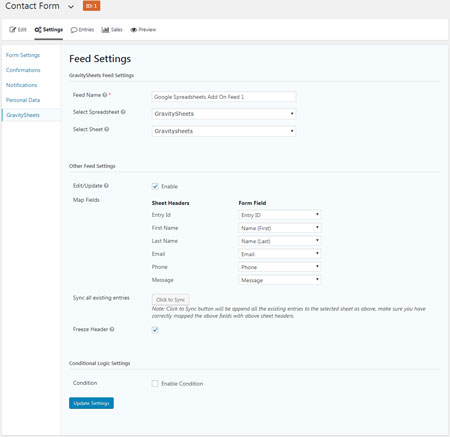 GravitySheets: a Google Sheets extension for Gravity Forms. It lets you save your entries into a Google spreadsheet. You can sync entries with a click. You can set conditional logic for data to pass through to Google.
Inline Google Spreadsheet Viewer: this Google Sheets WordPress plugin lets you turn data stored in your spreadsheet into interactive charts. You can set it up so your blog posts are updated when your spreadsheet changes.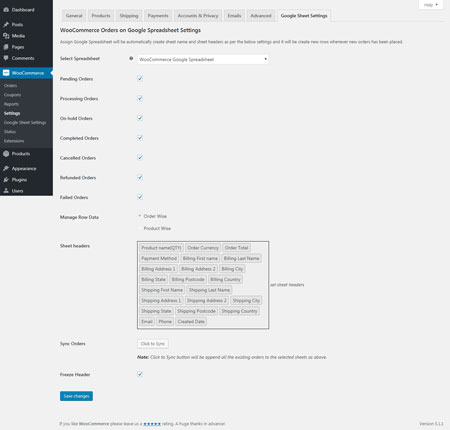 WooSheets: lets you manage WooCommerce orders in a Google Spreadsheet. You can sync all your existing orders and manage them all on a single spreadsheet with 7 different statuses.
Data Tables Generator: a handy plugin for creating responsive data tables with sorting, searching, and pagination. You can create dynamic charts, diagrams and graphs, export/import from Excel/CSV and import data from Google Sheets.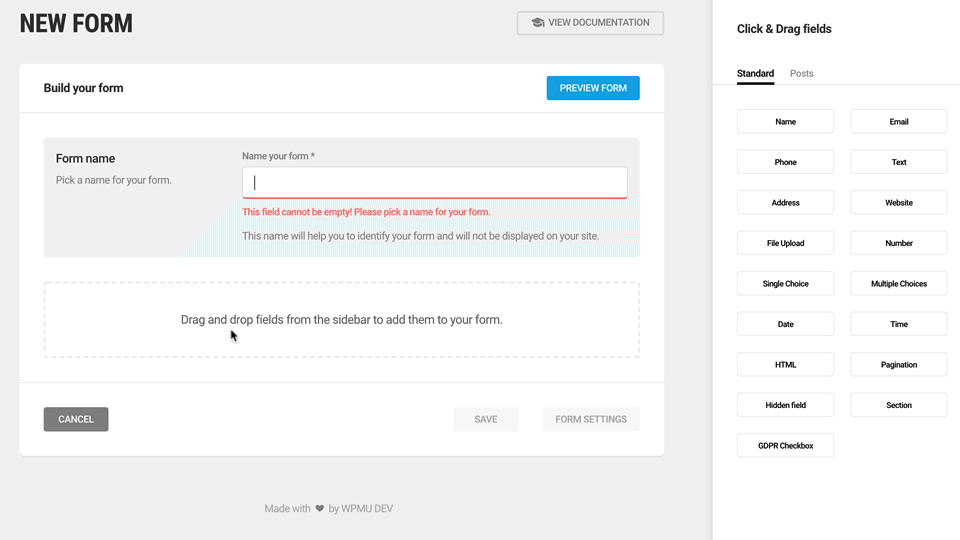 Forminator: a versatile form maker for WordPress that lets you create custom forms, polls, quizzes, and a whole lot more. You can use it to collect and track all kinds of data. It comes integrated with Zapier, Google Sheets, AWeber, Slack, and Campaign Monitor.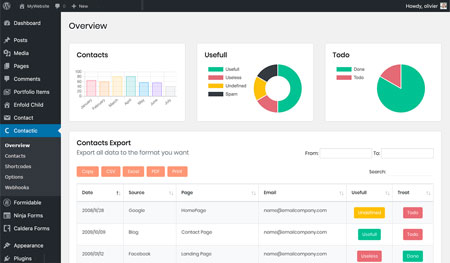 CFDB+: lets you save submissions to your database from various contact forms. You can also export in Google Spreadsheets, Excel, JSON and other popular formats. You can use this plugin to easily save and receive data to/from your database.
Have you found better Google Sheets plugins? Please share them here.