Premium Themes
Start a Tumblr-Like Travel Site with Retreat for WordPress
Live travel blogging has become quite popular these days. Those bloggers who have been lucky to travel around the world have managed to gather a more solid following by sharing their experiences on the road with their audiences. If you are into live blogging during your travels, you are going to need a theme that can handle your updates through multiple sources. That's where Retreat comes into play. It not only helps you share your blog updates with the world easily, it also you share your tweet updates with your audience on your blog.
Currently Trending Themes
Retreat For WordPress is made to take the complications out of your blogging and help you blog easily on the road. The quickpress features available in this theme help you become more productive and bring more dynamic content to your audience without spending a ton of time working on the details.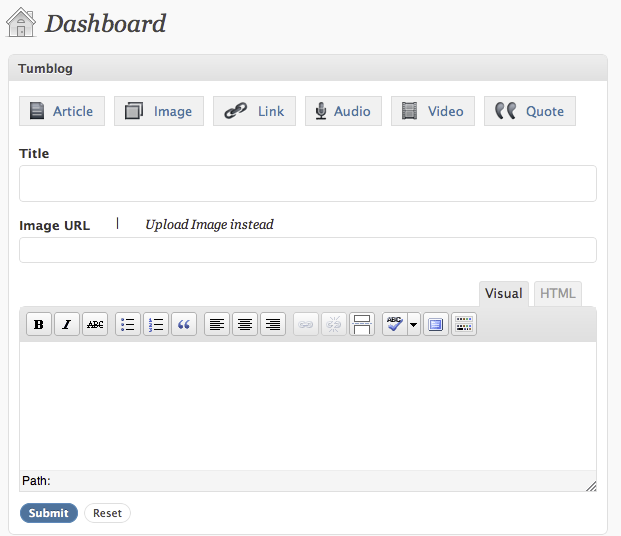 The theme has a Tumblr like feeling to it. That of course is a good thing. You are going to be able ot add your media files such as videos and audio files to your website easily by taking advantage of the features provided in your dashboard.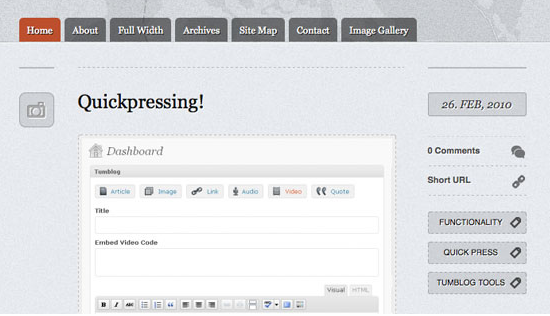 The theme is ajaxified to bring more dynamism to your website. You can post to your blog from your dashboard easily. In addition, hotkeys are supported with this theme. That means your visitors can go through your website by using only their keyboards.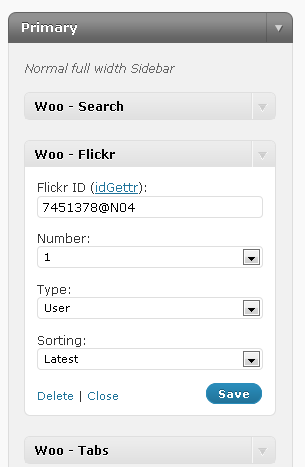 Just like other WooThemes, you get a set of exclusive widgets to work with. Flickr, Twitter, Adspace, and Search widgets enable you to add more functionality to your website without having to write a single line of code.
Overall, Retreat is a cool Tumbler-like theme for WordPress that targets those who are into traveling and live-blogging at the same time. It's dynamic, attractive, and quite fun to play with. It's not too expensive either.