In the past few years, we have covered a whole host of plugins and themes for rental businesses. If you own a yacht chartering business, you need to make it easier for your customers to rent a yacht on your site. These 4 yacht booking WordPress plugins can help.
Boat & Yacht Charter Booking System: a watercraft booking plugin that works for boats, yachts, and other comparable businesses. It comes with a step based navigation and responsive design. It supports unlimited number of locations.
Yacht Boat Booking: a charter yacht booking plugin for WooCommerce. It comes with a convenient seat reservation system. It has a responsive design. Admins can create yacht profiles, various seat types, schedules, and pricing rules for their boats.
BRW: a booking rental plugin for WooCommerce that can be used for cars, hotels, bicycles, and everything in between. It has an availability calendar built-in, so your customers will know the dates your services are not available. Your visitors can filter services based on date, location, tag, and other criteria.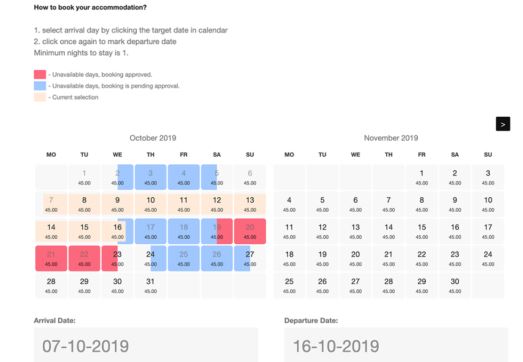 WP Bookmate: a booking calendar for WordPress that can be used for houses, parking lots, yachts, cars, warehouses, and a whole lot more. It supports split-day booking and unlimited price exceptions.
Have you found better WordPress plugins for booking yachts and boats? Please share them here.