Ending up with a hacked website is not fun, but it could happen to you if you are not paying attention to what's happening on your website. Thanks to plugins such as the Look-See Security Scanner, you are going to have an easier time locating suspicious sites on your site. It lets you search folders for hidden scripts and unexpected files.
Currently Trending Themes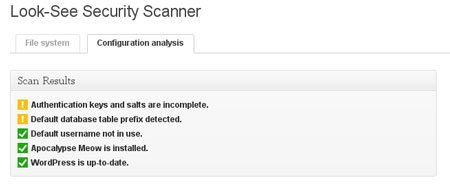 Look-See helps you identify file changes since your last scan. It verifies the integrity of core WordPress files and searches wp-admin and wp-includes folders. It also looks into your uploads directory for hidden scripts. It checks your themes and plugins to alert you of possible vulnerabilities.
The Look-See scanner simply saves you time scanning your files for unauthorized modifications. This is a free plugin.